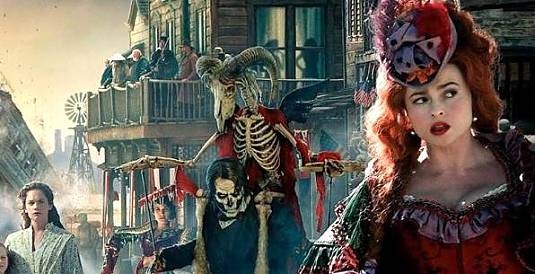 Hey guys, we have three brand new (international) posters for
The Lone Ranger
! Head inside to take another look at
Gore Verbinski
's legendary
western-team
: Tonto, John Reid, Butch, Latham Cole and Red Harrington 'cause they're all waiting for you in the rest of this report!
Let us once again remind you that this summer, Verbinski and producer
Jerry Bruckheimer
are bringing us a thrilling adventure infused with action and humor, in which the famed masked hero is brought to life through new eyes.
American Indian spirit warrior, Tonto, recounts the untold tales that transformed John Reid, a man of the law, into a legend of justice. The two unlikely heroes must learn to work together and fight against greed and corruption.
Starring
Johnny Depp
,
Armie Hammer
,
Tom Wilkinson
,
William Fichtner
,
Barry Pepper
,
Helena Bonham Carter
,
James Badge Dale
and
Ruth Wilson
,
The Lone Ranger
is set to hit theaters on July 3rd, 2013. More
posters
,
images
,
TV spots
and
trailers
are also available right here on our site. As usual – click on these new posters to enlarge & stay tuned for more updates!