Movie News
Alec Baldwin, Mary J. Blige and Julianne Hough Join Rock Of Ages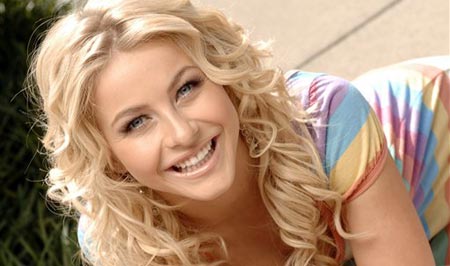 Rock of Ages, a New Line's adaptation of the hit stage musical about 1980s rockers, has quite interesting cast on board.
You already know that Tom Cruise is set to star as Stacee Jaxx, and today we're here for a big update. Why is this so important? Well, guess what, according to the latest reports, Alec Baldwin, Mary J. Blige and Dancing With The Stars veteran Julianne Hough have all joined the project, as well!
As we said, Rock of Ages is set in the 1980s and filled with rock music from that decade (when we say that we mean classic '80s tunes by Styx, REO Speedwagon, Journey, Pat Benatar, Twisted Sister, Poison and Whitesnake).
Adam Shankman is in charge for bringing this adaptation of the Chris D'Arienzo musical, that will follow a young rocker eager for a break and a small town girl in Hollywood chasing her dreams.
So, Tom Cruise will play Stacee Jaxx, character decribed as "the arrogant and charming star at the top of his career." Now, we have lovely Julianne Hough in the leading female role, Sherrie. According to director Adam Shankman: "she's the lead, she's the girl who comes to Los Angeles looking for the dream. I asked her if she wanted to be in a movie with Tom Cruise and she wanted to not get on the plane so she could celebrate. Her audition was surreal – maybe the best I've ever seen."
On the other hand, Shankman also revealed that Mary J. Blige will play character named Justice, while Boldwin is set to star as Dennis.
Shankman's Offspring Entertainment,Tobey Maguire's Maguire Entertainment and Corner Store Entertainment are producing, with production is shooting for a May start date.
Stay tuned for more updates on Rock of Ages.