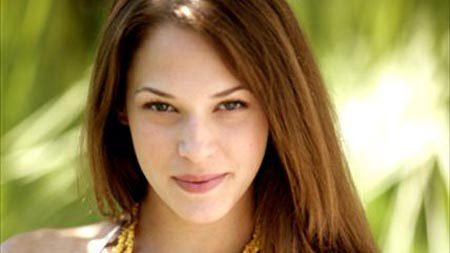 Amanda Righetti will probably join The Avengers.
We're already covering
Joss Whedon
's upcoming movie, so I'm sure you all know that it is already filming in Albuquerque, New Mexico. So far this movie has some great cast on board,
Robert Downey Jr., Chris Hemsworth, Chris Evans, Jeremy Renner, Mark Ruffalo, Scarlett Johansson, Clark Gregg
and
Samuel L. Jackson
, but according to the latest reports, the list won't end here! So,
The Mentalist
star, Righetti, is apparently the latest addition to the above mentioned cast. Just in case you're wondering who Righetti might play, here are some speculations. On one side, we have Carol Danvers, the superpowered heroine Ms. Marvel. On the other side, we have Sharon Carter, niece of Peggy Carter who is played by Hayley Atwell in Captain America and acts as Steve Rogers' WWII partner and love interest. As we previously reported, Robert Downey Jr. will star as the iconic Tony Stark/Iron Man, Chris Hemsworth as Thor, Chris Evans as Captain America, Jeremy Renner as Hawkeye, Mark Ruffalo as Hulk, Scarlett Johansson as Black Widow, Clark Gregg as Agent Phil Coulson, and Samuel L. Jackson as Nick Fury. The rest of the cast includes Cobie Smulders as Agent Maria Hill of S.H.I.E.L.D., and Tom Hiddleston and Stellan Skarsgård who will reprise their respective roles as Loki and Professor Erik Selvig from the Marvel Studios' feature "Thor". Continuing the epic big-screen adventures started in Iron Man, The Incredible Hulk, "ron Man 2, Thor, and Captain America: The First Avenger, Marvel's The Avengers is the super hero team up of a lifetime. When an unexpected enemy emerges that threatens global safety and security, Nick Fury, director of the international peacekeeping agency known as S.H.I.E.L.D., finds himself in need of a team to pull the world back from the brink of disaster. Based on the ever-popular Marvel comic book series, first published in 1963, Marvel's The Avengers brings together the mightiest super hero characters as they all assemble together on screen for the first time. At the end, let me remind you that The Avengers is shooting now, for a May 4, 2012 release.