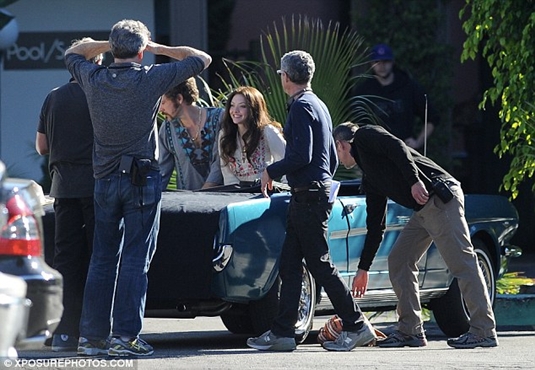 As the Lovelace cast has continued to take shape, the film has released its first still. Our first look at Lovelace features the film's main stars, Amanda Seyfried and Peter Sarsgaard, and arrives courtesy of Entertainment Weekly and Daily Mail.
The biopic aims to tell us the real story behind Linda, the seemingly fun-loving, sexually confident woman who starred in the infamous Deep Throat porn back in the '70s. Linda Boreman aka Linda Lovelace, was married to Chuck Traynor, portrayed by Peter Sarsgaard with respectable facial hair.Later in life, she accused him claiming that she had been forced into it under threats of beating and other abuse.
These are the first photos of Amanda Seyfried pictured with her on-screen husband Peter Sarsgaard on the set of her most controversial movie yet about porn star Linda Lovelace; the Hollywood stars shoot on location in Long Beach, Los Angeles today.
Lovelace also stars Sharon Stone, Hank Azaria, Juno Temple and Bobby Cannavale along with Demi Moore, Adam Brody, and Eric Roberts who recently joined the cast.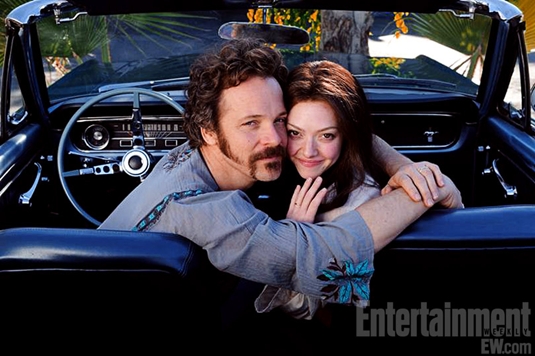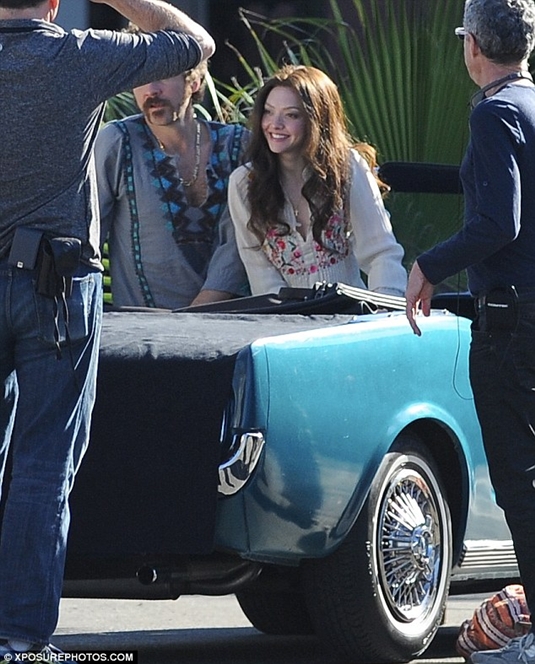 Ready to roll – Amanda Seyfried with on-screen husband Peter Sarsgaard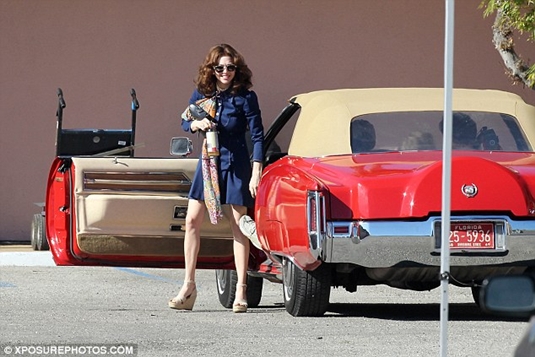 The actress shoots a driving scene as she gets out of a convertible