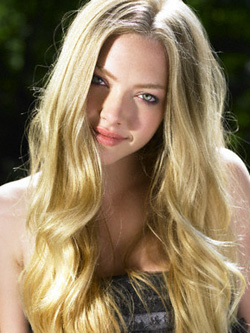 She's young, lovely and blonde. And she is set to play Cinderella in a new live action film version of the classic tale. Her name is Amanda Seyfried, and we have no problem with this news.
She is definitely best known as that crazy blondie from Mean Girls, but that doesn't mean she couldn't be the perfect Cinderella, don't you think?
We all know the story: "the wicked stepmother and stepsisters simply won't have it, this uppity Cinderella thinking she's going to a ball designed to find the handsome prince an appropriate sweetheart, but perseverance, animal buddies, and a well-timed entrance by a fairy godmother make sure things turn out all right."
Cinderella is definitely one of the most beloved characters, just like Alice, and we all know this adaptation recently broke 1$ billion at the worldwide box office.
That's exactly why the studio is moving forward with another movie based on a classic character. And, with some good cast, it could repeat the same success.
First on the list, Amanda Seyfried, very interesting choice, indeed. We all remember her from titles like above mentioned Mean Girls or Letters to Juliet, or even from that teen horror Jennifer's Body.
Her upcoming project is Red Riding Hood, so if you're her fan, make sure you bookmark this title for April 2011.
But back to this story! The script for the new Cinderella movie has been written by Aline Brosh McKenna who also wrote The Devil Wears Prada.
As you see, looks that Disney team is pretty serious about these adaptations.
Alongside Cinderella, they are also developing an update on Sleeping Beauty entitled Maleficent. Again with some great cast.
But we'll keep that for some of our next reports. In the mean time, stay tuned!