Movie News
Don't Be Afraid of the Dark Written by Guillermo del Toro on January 21, 2011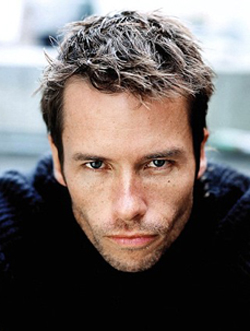 January 21, 2011. Make sure you write this date somewhere, especially if you're a fan of some good horror-stories. Why? Well, because that's exactly the release date of the 1973 TV movie remake
Don't be afraid of the Dark
, project directed by newcomer
Troy Nixey
, and produced by well-known name
Guillermo del Toro
. Don't Be Afraid of the Dark will center on a young girl, sent to live with her father and his new girlfriend, who discovers sinister creatures that live underneath the stairs. In case you're not so familiar with the cast,
Guy Pearce
will star as above mentioned father, together with his new girlfriend,
Katie Holmes
, while "young girl" will be played by
Bailee Madison
. Like we said, ABC's 1973 cult classic will mark former comic book artist Troy Nixey's directorial debut. Guillermo del Toro adapted Nigel McKeand's teleplay with Matthew Robbins, his writing partner on the 1997 horror film
Mimic
for Miramax's former genre label Dimension. Directed by John Newland, the original telefilm gained a cult following through syndication and home video release.
Don't be afraid of the Dark
co-stars
Alan Dale, Emelia Burns, Jack Thompson, Julia Blake
and
Eliza Taylor – Cotter
. The remake will be distributed through Disney, via their subsidiary company Miramax, and is (let us repeat once again) officially slated for release on January 21, 2011.