Movie News
Ambyr Childers As Female Lead in Gangster Squad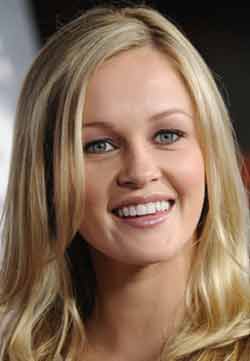 Well, well, well, what do we have here, lovely Ambyr Childers set to star in the upcoming Ruben Fleischer's Gangester Squad movie? I'm interested! Not because she's one hell of an actress, but because I want to see how she'll handle such a huge project which already stars Sean Penn, Ryan Gosling and Josh Brolin.
So, according to the latest reports, the young actress has landed a key role in this period drama for Warner Bros.
Unfortunately, at this moment still no detailed information about her role, but when it's key role – then it's key role, I guess.
As I already mentioned the rest of the cast includes Sean Penn as LA gangster Mickey Cohen, Josh Brolin, Ryan Gosling and Michael Pena as members of The Gangster Squad, while Anthony Mackie is set to play former LAPD lieutenant Rocky Washington.
Giovanni Ribisi, Holt McCallany, Frank Grillo, Robert Patrick and Nick Nolte are also on board.
Gangster Squad is based on a series of 2008 articles in the Los Angeles Times by Paul Lieberman and examines an LAPD unit that's set up in the 1940s to fend off the growing influence of the East Coast Mafia in the city.
The police group becomes very powerful, the battles with the Mafia escalate, and mayhem and betrayals ensue. More than 100 people involved with the squad were interviewed for the series, including attorneys for L.A. Mobsters Bugsy Siegel and Mickey Cohen and two former members of Cohen's entourage, one of whom was present on the night Jack 'the Enforcer' Whalen was shot.
Gangster Squad is currently in production in L.A.