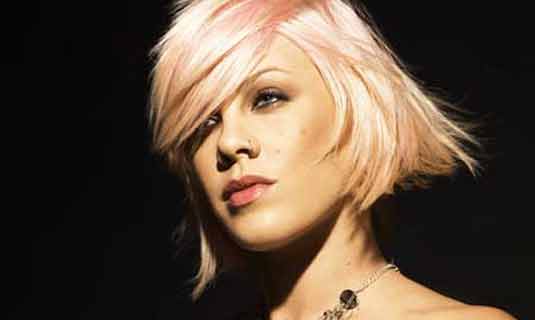 Yeah, it's
Pink
, believe it or not! She's apparently on board to star in the upcoming
Stuart Blumberg
's project titled
Thanks for Sharing
. Just for a record, I always thought that she's the perfect girl for something described as a dramedy (she's sort of a drama queen on stage, and she's funny sometimes, too), so, I'm sure all her fans out there are quite happy now. Are you? So, we have a dramatic comedy in here, which will follow a group of unlikely friends brought together through their shared determination to recover from sex addiction and forge meaningful relationships for the first time in their lives.
Alecia Moore
aka Pink will play Dede, a kindred spirit to
Josh Gad
's character, Neil, and here's what director Blumberg had to say about her involvement: "Alecia could not be a more ideal fit for this role. She carries with her just the right combination of heart and edginess for the part of Dede, and we're incredibly excited to share her acting talent with audiences." What's interesting about the whole thing is the fact that some serious cast is involved. When I say serious cast, I mean –
Mark Ruffalo, Gwyneth Paltrow, Tim Robbins, Joely Richardson, Patrick Fugit
and above mentioned Josh Gad. Principal photography for Thanks for Sharing began in New York City in late September. And now, when we have Pink on board – let's get this party started!