Movie News
Angelina Jolie to Work on War Love Story Set in Former Yugoslavia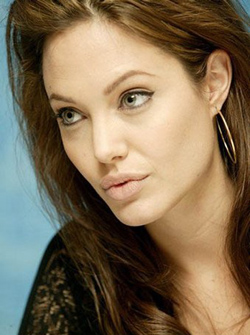 Angelina Jolie will visit Belgrade, Serbia on September 3rd to agree with Serbian producing house Abarit shooting of a movie in Serbia and the region.
According to our source this movie would be her directorial debut. The co-producer will be Filip Gajic, a reputable Belgrade director and owner of producing house Abarit.
Rade Serbedzija will appear in the movie, while Jolie will be in the leading female role.
The movie centers on "a couple who meet on the eve of the war and the effect it has on their relationship," said Jolie.
It will be a love story between two people who found themselves on opposite sides during wars in former Yugoslavia.
"The film is a love story, not a political statement," Jolie added.
Shooting should start in the fall and the movie cast would be comprised of actors from the various ethnicities of the former Yugoslavia.
"I would like to involve as many local people as possible and learn as much as I can," Jolie said.
Filip Gajic and Rade Serbedzija didn't want to comment this collaboration, because nothing is official yet, but they didn't denial that this movie will be her directorial debut.