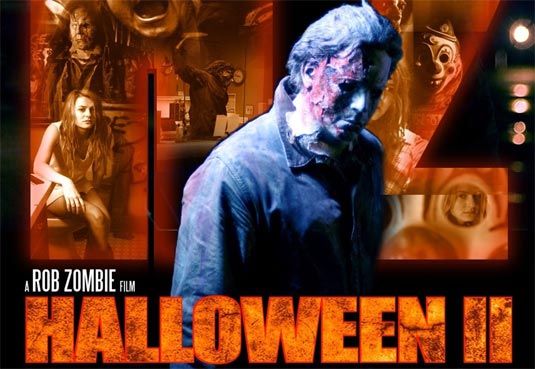 Here's the newest poster for the upcoming horror sequel "
Halloween II
" from director
Rob Zombie
. In the sequel,
Michael Myers
has returned home to sleepy Haddonfield, Illinois to take care of some unfinished family business. Unleashing a trail of terror that only horror master Rob Zombie can, Myers will stop at nothing to bring closure to the secrets of his twisted past. But the town's got an unlikely new hero, if they can only stay alive long enough to stop the unstoppable. The sequel to Zombie's 2007 remake of the John Carpenter classic Halloween stars
Scout Taylor-Compton, Tyler Mane, Danielle Harris, Daniel Roebuck, Ezra Buzzington, Mark Christopher Lawrence, Jeffrey Daniel Phillips, Dayton Callie, Richard Brake, Matt Bush
and
Howard Hesseman
. "
Halloween II
" is scheduled to hit theaters on August 28th.
H2-Halloween II poster