Movie News
Another Stephen King's Short Story Will be Adapted, Now as Horror Feature MERCY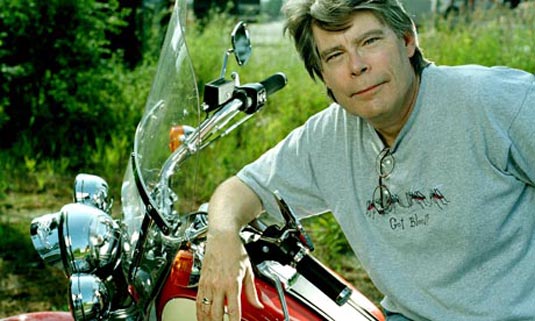 And here I thought that all of the Stephen King's books have already been adapted, but this apparently serves to prove me wrong. What I'm talking about is, his short story 'Gramma', which appeared in 1985 short-story collection 'Skeleton Crew', is to be adapted into the horror feature film, Mercy, so if I'm counting correctly, this is the second story of his that is to undergo an adaptation soon – other being The Ten O'Clock People. The centerplot of the short story is a boy left at home to watch over his bed-ridden grandmother, only to come to the realization that Gramma harbored a secret much darker than he could ever have imagined. Universal has teamed up with Blumhouse Productions for the adaptation and, according to Variety, Peter Cornwell is set to helm Mercy from a script by Matt Greenberg. Frances O'Connor is rumored to star. As for the name change, this might give you the reason enough:
"Story follows two young boys who go with their single mother to take care of their elderly, senile grandmother named Mercy, only to discover that she's a witch who made an evil pact with a dark force many years before."
Gramma might have suited the film better, but it also might get people confused with the Guillermo del Toro's Mama. And since Bloomhouse got both Paranormal Activity 4 and Sinister into the top ten at the box office, I'd say that low-budget horror pictures have worked well for them. King's story was a hit in the mid 80s (back when he was still trying to write, heheh), getting an adaptation on The New Twilight Zone in 1986 (remember that one? I still get shivers on its theme!). It was scripted by Harlan Ellison, and Piper Laurie – some of you might recall her as Carrie in the first instance of the film – provided some voice-over work for Gramma in the episode.