Movie News
Anthony Hopkins as King Lear – Confirmed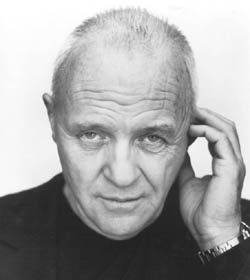 Anthony Hopkins has been confirmed to play the title role in a new movie version of Shakespeare's "King Lear."
He first played the role in a stage production at the National Theatre in 1987.
Hopkins is said to be "thrilled" to be starring in the film, which was announced at Cannes last month.
Keira Knightley will play Cordelia, the youngest daughter of the King, Gwyneth Paltrow will be Regan, Lear's treacherous middle daughter and Naomi Watts will play King's eldest daughter, Goneril.
The $35 million film "King Lear" will feature epic battle sequences, according to its makers.