Movie News
Anthony Hopkins to Play the Villain in RED 2
Following yesterday's discrete unveiling of the
RED 2
Cannes teaser poster, now comes word that
Anthony Hopkins
is in negotiations to join the cast as the film's baddie. One thing's for sure, the Oscar-winning actor is no stranger to this type of role –his most famous role is as the cannibalistic serial killer Hannibal Lecter in The Silence of the Lambs. A few scheduling issues he has to work out first may seem like the only problem. 75 years young Hopkins would return to reprise his role as Odin, the Allfather or 'king' of Asgard, in the Marvel's Thor 2. But if a deal makes, he'll play a genius scientist, Edward Bailey who was locked up in an insane asylum. However, the Welsh-born actor has entered negotiations to join the cast of the already star-studded crew of Summit's RED 2 that will reportedly be set in and around a place Hopkins is very familiar with. Director
Dean Parisot
(Galaxy Quest) will be taking over the duties from Robert Schwentke for RED sequel that features the return of
Bruce Willis, John Malkovich, Mary-Louise Parker
and
Helen Mirren
with newcomers for the cast,
Catherine Zeta-Jones
and
Byung-Hun Lee
; screenwriters,
Erich
and
Jon Hoeber
, are also back. Hopkins and Mirren are currently off filming Fox Searchlight's Hitchcock. As for the RED 2, which brings back the team of retired CIA operatives, there's no official word yet from Summit Entertainment on this front. Stay tuned.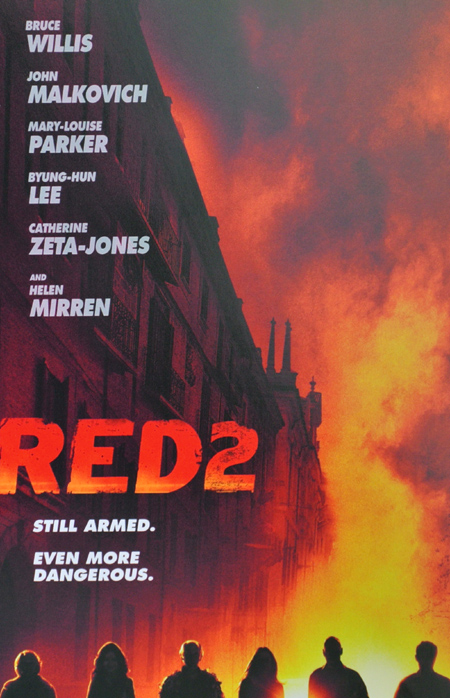 Source:
THR
via
ComingSoon