Movie Posters
Watch Anna Silk & Michael Beach In a Trailer For ASSASSINS TALE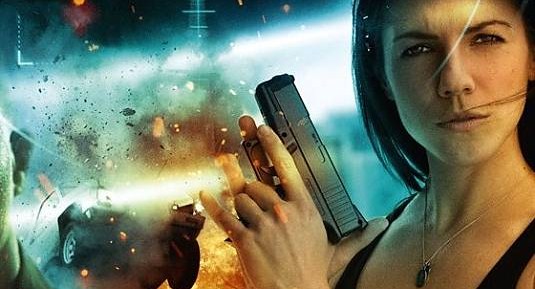 From time to time we like to check out some real crime-action. You know, things like greed, betrayal, murder, and stuff like that. Arthur Louis Fuller's latest flick Assassins Tale includes all that (and more), and that's exactly why we're here today – to share the official trailer and poster for the movie which stars lovely Anna Silk and (obviously) promises a lot of action. Take a look! In case you're not so familiar with the title, let me first inform you that Fuller directed the whole thing from a script he co-wrote with Guy Garner, which revolves around a trio of assassins who stand to lose the most in a tangled web of murder, greed, friendship and betrayal. Or, if you prefer the official synopsis:
Johnny Solo, a small time hood with his hands in everything, believes he's hit the jackpot when he learns the identity of mafia legend Carlo Manfredi's illegitimate child. Double-crossing everyone he works with, he's decides to sell his information to a tabloid reporter. But in life, timing is everything, and Johnny Solo's clock is ticking…
Beside Silk, the rest of Assassins Tale cast includes Gary Poux, Michael Beach, Guy Garner and Rob Roy Fitzgerald, and the movie opens on July 9th, 2013. Let us know what you think about the video & stay tuned for more action-updates!