Movie News
"Avatar" News: Trailer in August, Comic Con Panel Footage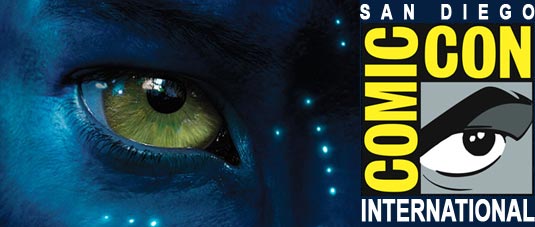 "
Avatar
" director
James Cameron
announced at
Comic-Con
today that August 21st will be "Avatar Day." Here is the official press release and footage from 20th Century Fox about "Avatar Day" for James Cameron's Avatar:
On August 21, the world will get its first look at director James Cameron's motion picture epic AVATAR, when Twentieth Century Fox and Cameron debut the film's trailer everywhere – while select cinemas and IMAX® theaters will screen extended footage prepared by the renowned filmmaker for this global "Avatar Day" event. The worldwide trailer launch will be presented in all formats, including IMAX® 3-D, IMAX® 2-D, digital 3-D, digital 2-D, and 35mm 2-D. The trailer will also be available online. The extended look at AVATAR will unspool only on August 21 – and only in 3-D – in select theaters and IMAX®. Details on locations and reserving tickets for this extraordinary and unprecedented experience will be announced soon. In addition on the 21st, Ubisoft® will unveil the trailer for their videogame James Cameron's Avatar: The Game, and Mattel will reveal the action figures for the film's Avatar and alien Na'vi characters. AVATAR takes us to a spectacular new world beyond our imagination, where a reluctant hero embarks on a journey of redemption, discovery and unexpected love, as he leads a heroic battle to save a civilization. The film was first conceived by Cameron 14 years ago, when the means to realize his vision did not yet exist. Now, after four years of actual production work, AVATAR delivers a fully immersive cinematic experience of a new kind, where the revolutionary technology invented to make the film, disappears into the emotion of the characters and the sweep of the story.
"Avatar" Comic-Con footage:
During the "Avatar" presentation, Cameron premiered a 24-minute footage of the sci-fi movie, previewing details of what the Avatars are and how they look like.
The director also joined
Tom Rothman
, chairman of Fox Film Entertainment, and cast members,
Sigourney Weaver
, who portrayed Dr. Grace Augustine, and
Zoe Saldana
, who played Neytiri, for a Q&A session.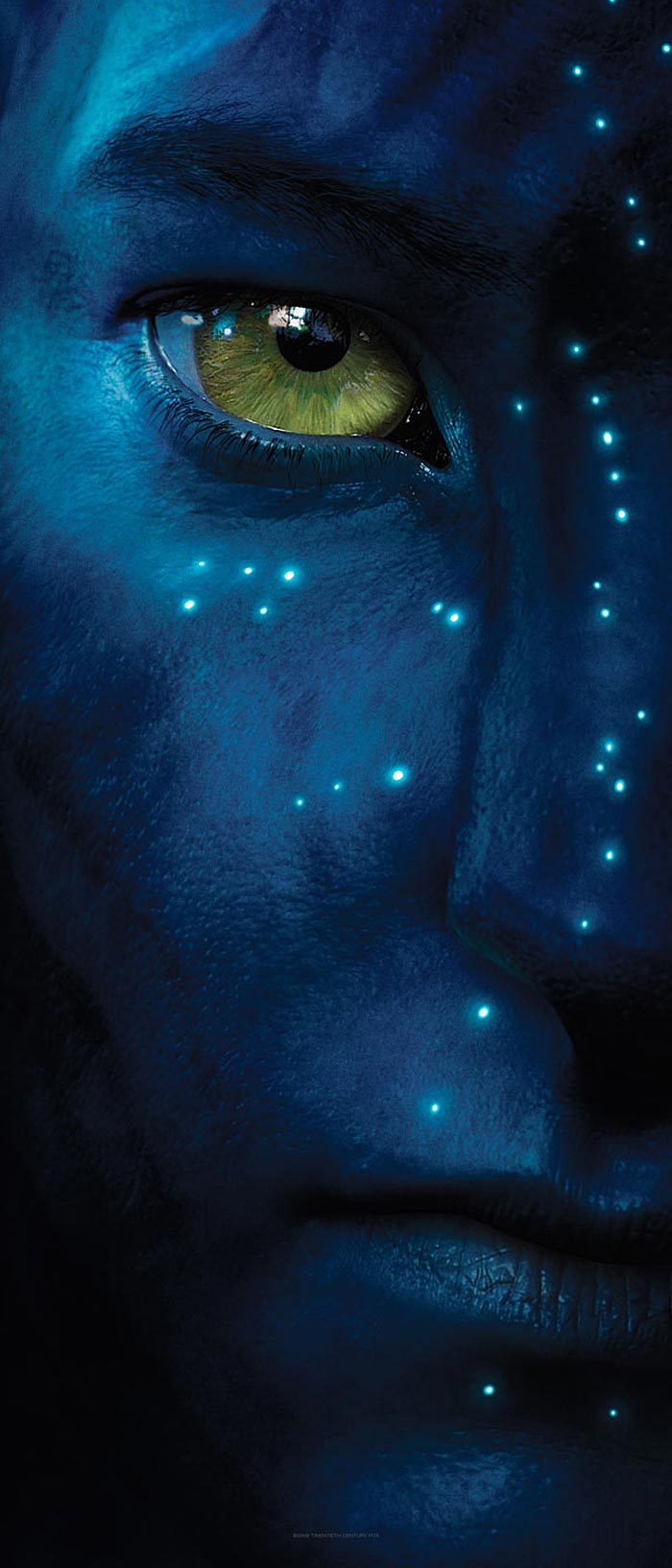 Synopsis:
Avatar is the story of an ex-Marine who finds himself thrust into hostilities on an alien planet filled with exotic life forms. As an Avatar, a human mind in an alien body, he finds himself torn between two worlds, in a desperate fight for his own survival and that of the indigenous people. More than ten years in the making, Avatar marks Cameron's return to feature directing since helming 1997's Titanic, the highest grossing film of all time and winner of eleven Oscars® including Best Picture. WETA Digital, renowned for its work in The Lord of the Rings Trilogy and King Kong, will incorporate new intuitive CGI technologies to transform the environments and characters into photorealistic 3D imagery that will transport the audience into the alien world rich with imaginative vistas, creatures and characters. "Avatar" hits theaters on December 18th.