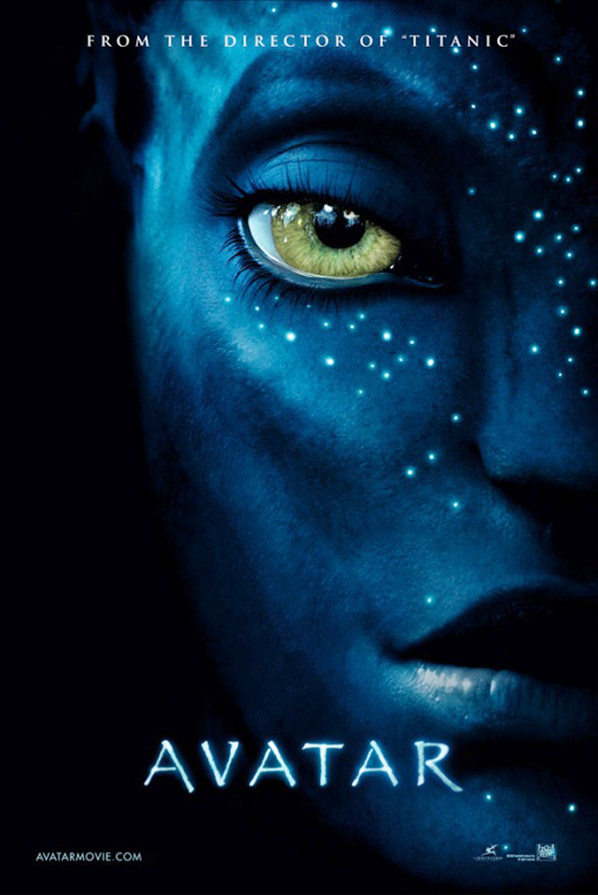 20th Century Fox has debuted poster for upcoming Avatar film featuring  the face of a Na'vi alien (Zoe Saldana?).
Avatar plot: A wounded ex-marine (Sam Worthington) is sent to settle the planet Pandora against his will. He gets caught by the planet's natives, called Na'vis, and falls in love with one of them (Zoe Saldana). On their planet, he undergoes an experiment to transform into an avatar, another physical version of himself, which is a giant otherworldly creature who he can control through his mind.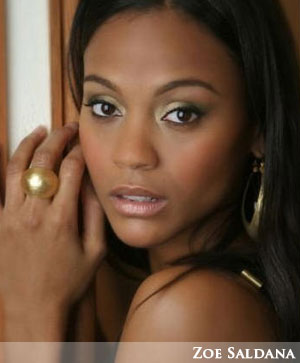 More than ten years in the making, Avatar marks Cameron's return to feature directing since helming 1997's Titanic, the highest grossing film of all time and winner of eleven Oscars, including Best Picture.
WETA Digital, renowned for its work in 'The Lord of the Rings Trilogy' and King Kong, will incorporate new intuitive CGI technologies to transform the environments and characters into photorealistic 3D imagery that will transport the audience into the alien world rich with imaginative vistas, creatures and characters.
The Avatar fans will be able to see the trailer for the film on August 21st. It will be available online. The screenings will also feature video game maker Ubisoft, who will unveil the trailer for James Cameron's Avatar: The Game. Additionally, Mattel will showcase the new action figures tied to the film – an up-close and personal look at the characters from Avatar and the blue, cat-like Na'vi, who are unlike anything we've seen previously.
Avatar opens December 18th, 2009.