Recently we posted a batch of
"The Surrogates" movie images
. Today Walt Disney Pictures has released several posters for the upcoming
Bruce Willis
' sci-fi film "
The Surrogates
." They really look good. As always, click on any of the photos to enlarge. A science-fiction mystery is set in a future world where people stay at home all day and send out robotic versions of themselves ("the "surrogates" of the title) to do just about everything. Bruce Willis plays a detective tasked with investigating the bizarre serial killings of these synthetic stand-ins.
The adaptation of
Rob Venditti
and
Brett Weldele
's graphic novel – "The Surrogates" – directed by
Jonathan Mostow
also stars
Radha Mitchell, Rosamund Pike, James Francis Ginty, Boris Kodjoe
and
Ving Rhames
and it is scheduled to hit theaters on September 25th, 2009.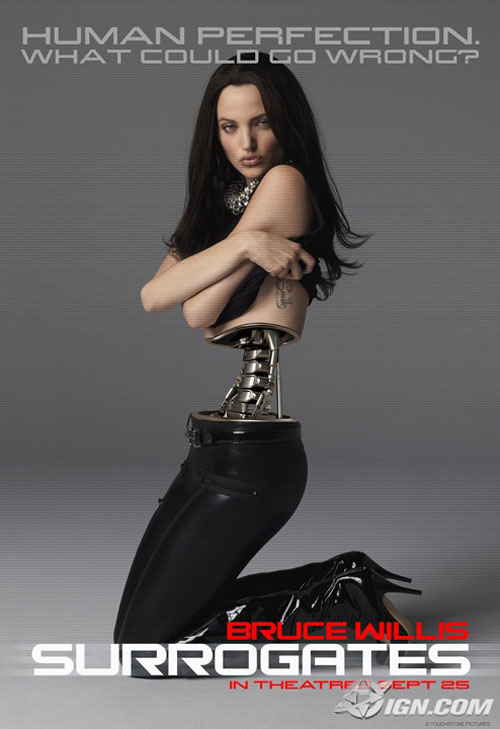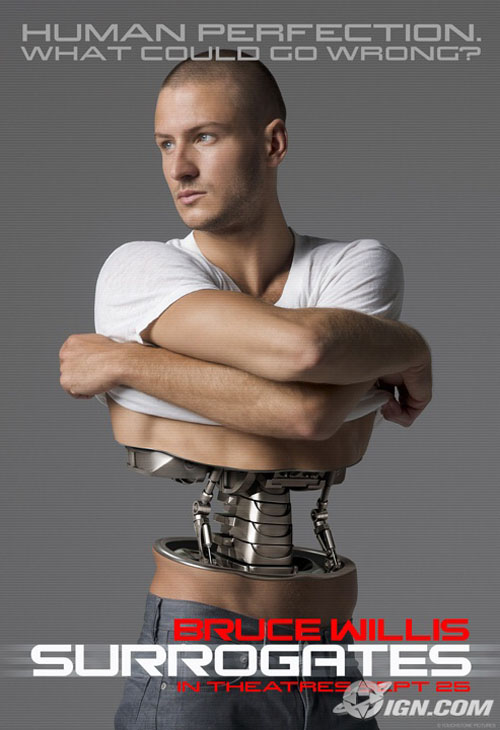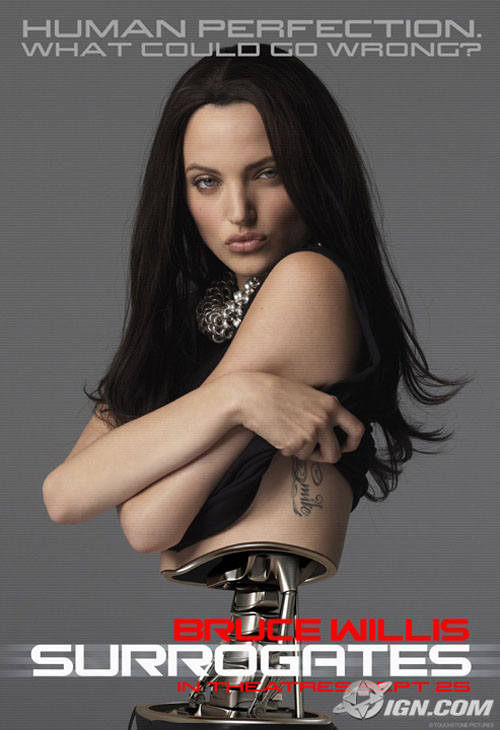 The Surrogates Posters