Movie News
Behind the Scenes Featurette on ALBATROSS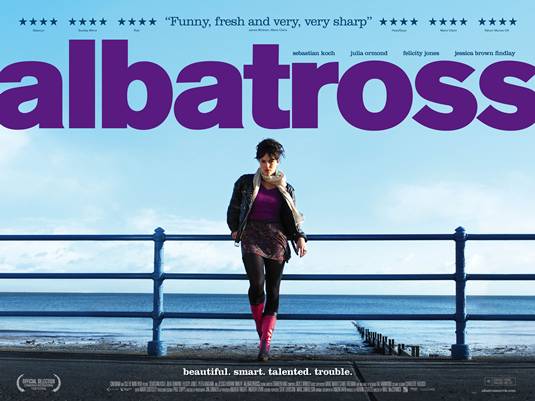 The coming-of-age comedy drama film Albatross helmed by BAFTA-nominated director Niall MacCormick and written by Tamzin Rafn presents their debut feature film. The film, which premise revolves around a teenage aspiring writer entering the lives of a dysfunctional family living in the south coast of England, premiered at the Edinburgh International Film Festival in June 2011.
It is currently available to watch on SundanceNOW and Cable VOD before its theatrical release on January 2nd, 2012 and stars Sebastian Koch, Julia Ormond, Felicity Jones and Jessica Brown-Findlay.
Aspiring writer Emelia (Brown-Findlay), the great granddaughter of Sir Arthur Conan Doyle takes a job as a cleaner in a seaside hotel owned by Jonathan (Koch), a middle-aged author with writer's block. His wife, Joa (Ormond), has given up her acting career to run the hotel, while his daughter, Beth (Jones), plans to study medicine at Oxford. Emelia makes such an impression on the family that they invite her for dinner, where her unusual attitude to life and constant confidence and sarcasm have different effects on each family member, making friends with the owner's daughter Beth as well as begins an affair with Beth's father after they connect over a love of books.
Now a behind-the-scenes featurette that covers more aspects of the Albatross creation process has been released online.
So check it out.
[youtube]http://www.youtube.com/watch?v=n91vYVYa0ho[/youtube]
Albatross – Behind the Scenes Featurette