Movie Trailers
Behind-the-Scenes Video From TEXAS CHAINSAW 3D, Opening Next Month!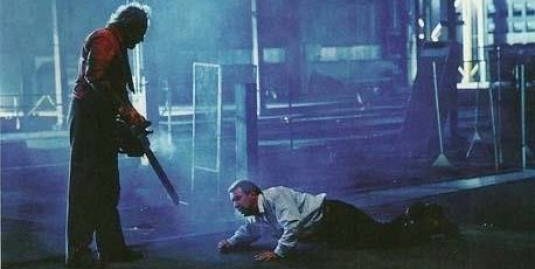 Evil wears many faces…
But we already know that! Now, it's time for all of us to go behind-the-scenes, thanks to this completely new video from the upcoming
Texas Chainsaw 3D
movie! As you already know,
John Luessenhop
's horror thriller is set to open next month, it's the sequel to
Tobe Hooper
's original
Texas Chainsaw Massacre
movie, and so far – everything looks great!
Lionsgate and director Luessenhop are bringing us a sequel to the legendary story of the homicidal Sawyer family. In other words – Hooper's 1974 horror classic left off in Newt, Texas, where for decades people went missing without a trace. Now is the perfect time for us to hear the rest of the story!
Decades later and hundreds of miles away from the original massacre, a young woman named Heather learns that she has inherited a Texas estate from a grandmother she never knew she had. After embarking on a road trip with friends to uncover her roots, she finds she is the sole owner of a lavish, isolated Victorian mansion. But her newfound wealth comes at a price as she stumbles upon a horror that awaits her in the mansion's dank cellars…
Texas Chainsaw 3D
stars
Alexandra Daddario
,
Tania Raymonde
,
Trey Songz
,
Keram Malicki-Sanchez
,
Shaun Sipos
,
Thom Barry
,
Paul Rae
,
Scott Eastwood
,
Richard Riehle
,
Gunnar Hansen
,
Marilyn Burns
,
John Dugan
,
Bill Moseley
and
Dan Yeager
, & the movie is set to open on January 4th, 2013!