Movie News
BEING FLYNN Opening Friday, March 2nd – Focus Features Giveaway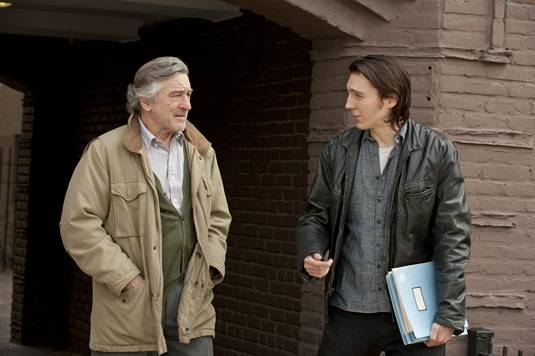 Paul Weitz' father-son dramedy, Being Flynn, based on Nick Flynn's memoir 'Another Bulls–t Night in Suck City' will open in select cities on Friday, March 2nd, 2012 and we have some wonderful goodies to offer, thanks to Focus Features! Paul Dano stars as a young writer who takes in his estranged father, played by Robert De Niro when he finds him at a homeless shelter. The film's also starring Olivia Thirlby, Lili Taylor, Wes Studi and Julianne Moore. Being Flynn, sensitive widescreen portrait, possibly one of the last films to be shot on Kodak stock is briefly described as 'Can one life story have two authors?' Here's the official synopsis:
Being Flynn is the new dramatic feature from Academy Award-nominated writer/director Paul Weitz (About a Boy). Adapted from Nick Flynn's 2004 memoir Another Bulls—t Night in Suck City, the movie explores bonds both unbreakable and fragile between parent and child. Nick Flynn (portrayed in the film by Paul Dano of Little Miss Sunshine and There Will Be Blood) is a young writer seeking to define himself. He misses his late mother, Jody (four-time Academy Award nominee Julianne Moore), and her loving nature. But his father, Jonathan, is not even a memory, as Nick has not seen the man in 18 years. Jonathan Flynn (two-time Academy Award winner Robert De Niro) has long defined himself as a great writer, "a master storyteller." After abandoning his wife and child, Jonathan scrapes through life on his own terms, and ends up serving time in prison for cashing forged checks. After prison, he drives a cab for a number of years, but with his drinking and eccentricities now accelerating, he loses his job. Despite the occasional grandiose letter to his son, he has remained absent from Nick's life. Suddenly facing eviction from his apartment, Jonathan impulsively reaches out to Nick and the two come face-to-face. The older man is eloquent and formidable; overwhelmed, Nick nonetheless prepares to integrate his father into his own life. But, as quickly as he materialized, Jonathan flits away again. Moving on, Nick takes a job at a homeless shelter, where he learns from Captain (Wes Studi) and Joy (Lili Taylor) how to relate to the guests who arrive night after night. Seeing the homeless – some permanently, some temporarily so – and hearing their stories, Nick finds purpose in his own life and work. He also sustains a romance with a co-worker, Denise (Olivia Thirlby). Then one night, Jonathan arrives, seeking a bed, and Nick's senses of self and compassion falter. To give the two of them a shot at a real future, Nick will have to decide whom to seek redemption for first. Evocatively told, ruefully funny, and moving in its depiction of the ties that bind, Being Flynn tells a story that reveals universal truths.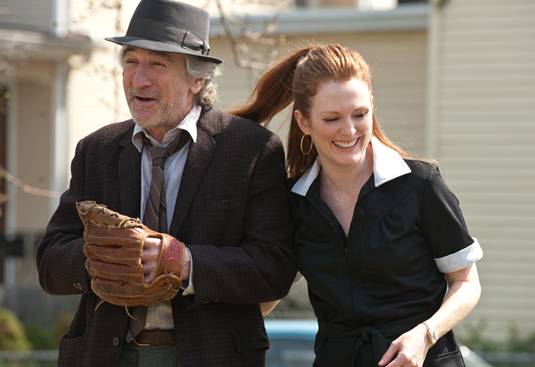 Now you can easily win this three-piece Being Flynn prize package. FilmoFilia and Focus Features have conspired together to offer one of our readers the BF package (pictured below) valued at $81.89: $50 Movie Theater Gift Card, Movie-Tie in Book, Soundtrack. To enter, correctly answer the FilmoFilia trivia question below: In which film (that launched his career) did Paul Dano portray a budding poet who escaped tragedy through personal expression?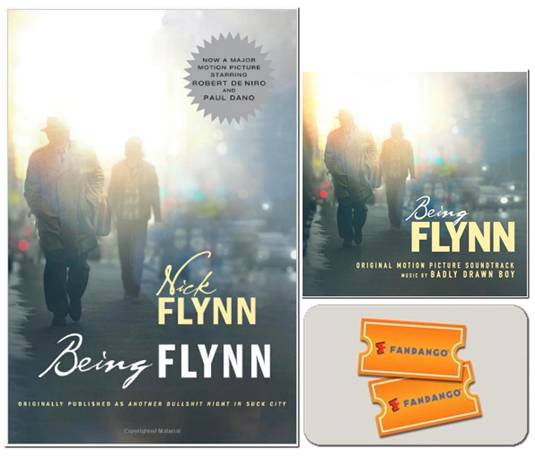 In the 'About' section of our website fill in the form with the term Being Flynn in the subject line, and enter your first name, your valid email address and then enter your answer in the message field. We will randomly draw one winner from all the entries. Good luck!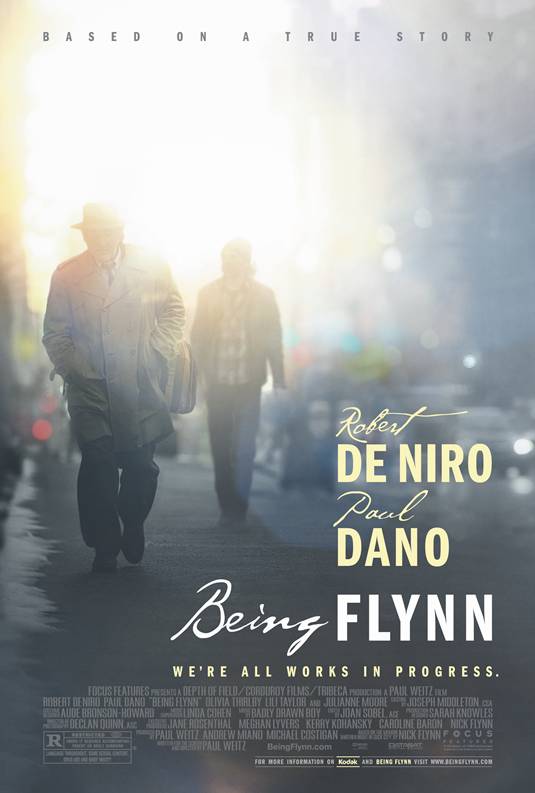 [youtube]http://www.youtube.com/watch?v=AAu-3TsCups[/youtube]
Being Flynn – Official Trailer