Movie News
Ben Kingsley Added To Gavin Hood's ENDER'S GAME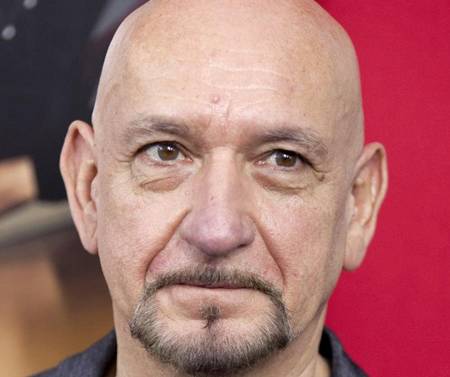 Hi guys, Krishna Pandit Bhanji a.k.a. Sir
Ben Kingsley
is in talks to join Odd Lot's epic adaptation of Orson Scott Card's classic SF novel
Ender's Game
. No doubt Hugo stars are pretty busy these days. After the role of Andrew 'Ender' Wiggin has been offered to 14-year-old
Asa Butterfield,
Gavin Hood
has now cast Ben Kingsley to star in the sci-fi film alongside young lead. We told you once, True Grit's
Hailee Steinfeld
looks likely to play fellow School warrior Petra Arkanian, while
Harrison Ford
has also recently been linked with a starring role to play gruff School commander Colonel Hyrum Graff. Kingsley is reportedly aboard to play a legendary war hero presumed to be long dead. Directed and scribed by X-Men Origins: Wolverine's helmer Hood, Ender's Game is believed to be entering production in February 2012 with a current release date of March 15th, 2013. Kingsley, most famous for his role as Mohandas Gandhi has already signed up to appear in the new feature by Neil Jordan and John Boorman, titled Broken Dream. Here's Ender's Game official description:
In order to develop a secure defense against a hostile alien race's next attack, government agencies breed child geniuses and train them as soldiers. A brilliant young boy, Andrew "Ender" Wiggin lives with his kind but distant parents, his sadistic brother Peter, and the person he loves more than anyone else, his sister Valentine. Peter and Valentine were candidates for the soldier-training program but didn't make the cut—young Ender is the Wiggin drafted to the orbiting Battle School for rigorous military training. Ender's skills make him a leader in school and respected in the Battle Room, where children play at mock battles in zero gravity. Yet growing up in an artificial community of young soldiers Ender suffers greatly from isolation, rivalry from his peers, pressure from the adult teachers, and an unsettling fear of the alien invaders. His psychological battles include loneliness, fear that he is becoming like the cruel brother he remembers, and fanning the flames of devotion to his beloved sister. Is Ender the general Earth needs? But Ender is not the only result of the genetic experiments. The war with the Buggers has been raging for a hundred years, and the quest for the perfect general has been underway for almost as long. Ender's two older siblings are every bit as unusual as he is, but in very different ways. Between the three of them lie the abilities to remake a world. If, that is, the world survives.
Source:
THR