Movie News
Ben Kingsley's Working On A 'Secret Marvel Project'
The fine folks over at Latino-Review claim to have information on a new secret Marvel project that Iron Man 3 co-star Ben Kingsley had recently filmed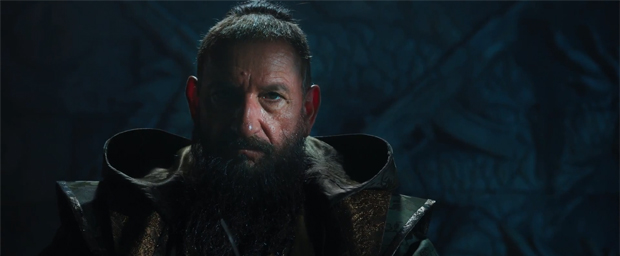 Last week, while promoting Ender's Game, Iron Man 3 co-star Ben Kingsley told the Belfast Telegraph that he's doing a new secret Marvel project. Meanwhile, the studio head honcho Kevin Feige has basically confirmed Kingsley had filmed something. Now the fine folks over at Latino-Review claim to have information on the 'secret project.' Kingsley is reportedly working on a One-Shot short movie with the studio, which will allegedly feature the real Mandarin, so the Ender's Game actor will reprise his role from Iron Man 3. Moreover, it was revealed that Kingsley will reappear as Trevor Slattery – the actor who played The Mandarin in Iron Man 3 – who was hired by Aldrich Killian (Guy Pearce) to play a terrorist to cover up the failings of his Extremis research. The premise for the new One-Shot is that the real Mandarin wants to set the record straight about himself. If it is true, Marvel is about to add the original character to the Marvel Cinematic Universe, something we know as a part of the Phase 3 plans after The Avengers: Age of Ultron. Maybe there's another explanation, based on the hidden premise, of course. Here's what Kingsley previously said about the project,
It's a secret Marvel project. I'm not allowed to say any more, you're going to have to wait and see. I was with many members of the crew that were involved in Iron Man 3. It was lovely to see them again. It was great to be with this wonderful family.
This One-Shot would likely to appear on the Thor: The Dark World Blu-ray release, sometime in February or March 2014, but that's just an educated guess.