Movie News
Benedict Cumberbatch and Joel Kinnaman In Talks for Another Julian Assange Biopic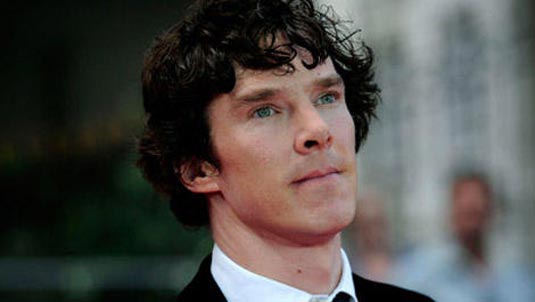 Well, dip me in honey and throw me to the lesbians, it seems that there are two biopic films, after all! We recently reported that the Julian Assange biopic has gotten a release date, and that Assange is played by freshly graduated Aussie actor,
Alex Williams
, so you can imagine my confusion when I got this piece of news. In this Dreamworks' still untitled Jullian Assange biopic, Assange was first rumored to be played by
Jeremy Renner
, but it seems that the tide has turned and now the race includes Sherlock star,
Benedict Cumberbatch
and
Joel Kinnaman
(will play Alex Murphy in RoboCop). According to
Deadline
, Benedict Cumberbatch is now in discussions to take the lead role of Assange in the biopic, with a script by Josh Singer based on the books WikiLeaks: Inside Julian Assange's War On Secrecy, by David Leigh and Luke Harding, and Inside WikiLeaks: My Time With Julian Assange At The World's Most Dangerous Website by Daniel Domscheit-Berg. The Killing star and future RoboCop Joel Kinnaman is eyeing the role of Domscheit-Berg, Assange's right-hand man during the height of the Wikileaks controversy.
Renner certainly resembles much more the real-life Assange, and those sorts of details tend to matter just as much to fans of biopics as they do to comic book geeks who freak out when the costumes of their favorite characters are redesigned in a movie adaptation (well… when they are BADLY redesigned, in my case, heheh). Anyway, there's no doubt that Cumberbatch is a talented actor, so I'm sure he'd be able to pull it off – I can't say anything about Kinnaman since I still haven't seen him (though The Killing is on my schedule)  acting, but since nothing is confirmed at this point, we'll have to wait and see how this all turns out.