Movie News
Benicio Del Toro discussed Soderbergh's "Che" with Castro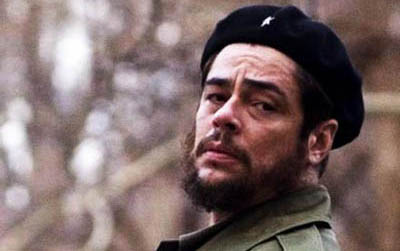 Benicio Del Toro has revealed that he discussed playing Che Guevara in an upcoming biopic with Fidel Castro.
Del Toro, who won the best actor prize at Cannes Film Festival 2008 for his role in Steven Soderbergh's "Che," met the former president of Cuba briefly to talk about his friendship with revolutionary Che Guevara.
"I met Fidel Castro for five minutes and he knew about the project, he knew about the work we were doing. And he said to me that he was very happy that we had spent so much time researching the subject,"
Del Toro said.
"I would like for him to see it. I would take his comments. No-one probably knew Che better than he did."