Movie News
Two New "The Mummy: Tomb of the Dragon Emperor" TV Spots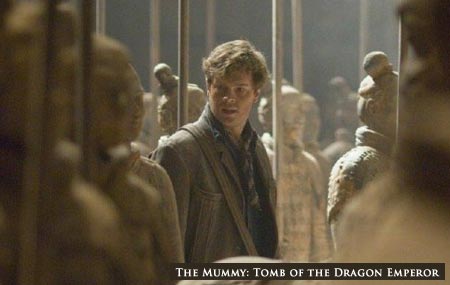 Two new TV spots for
Universal Pictures'
"The Mummy: Tomb of the Dragon Emperor"
are now online!
Brendan Fraser
returns as explorer Rick O'Connell to combat the resurrected Han Emperor in an epic that races from the catacombs of ancient China high into the frigid Himalayas. The film takes place in the Far East, trouble-seeking father-and-son duo Rick (Brendan Fraser) and Alex O'Connell (
Luke Ford
) unearth the mummy of the first Emperor of Qin (
Jet Li)
— a shape-shifting entity who was cursed by a wizard (
Michelle Yeoh
) centuries ago. Director is
Rob Cohen
(
Fast and the Furious
,
XXX
). "The Mummy 3″ is scheduled to hit theaters on August 1st.
Watch the tv spots after jump
TV spot #5
TV spot #6