Movie News
Bill Clinton Films Cameo for The Hangover 2!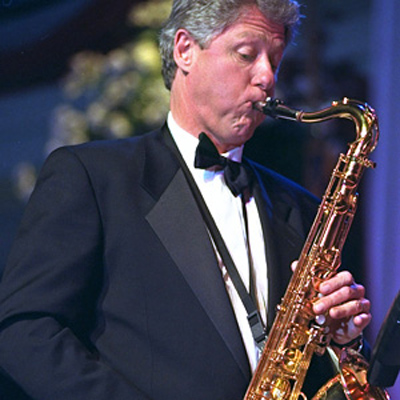 Guess what!
Bill Clinton
will play himself in
The Hangover 2
! Bill Clinton joined the set of The Hangover 2, which is currently filming in Bangkok, to shoot a brief cameo appearance. We all remember
Mike Tyson
's performance of Phil Collins' In The Air Tonight, from the first movie, so, will Bill play the saxophone in the sequel!? The primary cast of the first film (2009 summer hit),
Bradley Cooper, Zach Galifianakis, Ed Helms
and
Justin Bartha
already returns.
Paul Giamatti
and
Jamie Chung
recently joined the cast as well. The comedy is directed by
Todd Phillips
from the script written by
Jon Lucas
which "sees the characters from the 2009 hit comedy traveling to Asia." We already reported that
Liam Neeson
will have a role of crazy tattoo artist in the sequel. Let us remind you what director Phillips already said about the upcoming sequel, which is scheduled to hit theaters on May 26th, 2011: "We delivered what we said we would deliver, so I think they know I'm not looking to fuck up the Hangover 2, I want to make it funny, too. You know what I mean? I think basically my point is we're all trying to do the same thing. Make a real funny movie that works, so I think that they trust that certainly with that title I can do that… " We trust him too! Stay tuned!