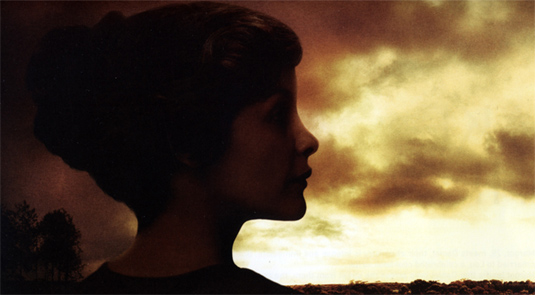 First promo image from Therese D, starring French actress Audrey Tautou has been released.
Tautou's next movie is directed by French filmmaker Claude Miller (The Little Theif).
Actually, Therese D is the remake of the 1962 French film Thérèse Desqueyroux which was itself based on novel of the same name by author and Nobel Prize Laureate François Mauriac.
Therese D centers on a woman trapped in a disappointing marriage who tries to reclaim her freedom by any means. Check out the full synopsis for the movie.
Therese D (Thérèse Desqueyroux) synopsis:
France, late 1920's. Lovely and free-spirited, Thérèse marries her neighbor Bernard Desqueyroux, thus joining their respective properties in one vast estate. Bernard tolerates his brilliant, passionate young wife's strong character and opinions, but she soon finds herself suffocated by the boredom of her provincial life and her husband's intellectual mediocrity.
She dreams of Paris, longs for stimulation and culture and, despite herself, starts to seek a way out. Until the day Bernard gets intoxicated with deadly arsenic…
What starts as a mistake turns into an attempt to poison him. Thérèse is found out and, in addition to being disgraced in both her own and her husband's families, she must face justice for her attempted murder.
The heartbraking torment of an astonishing and superb character, played by French star Audrey Tautou.