Movie Photos
Trailer For BLOOD, Starring Paul Bettany & Mark Strong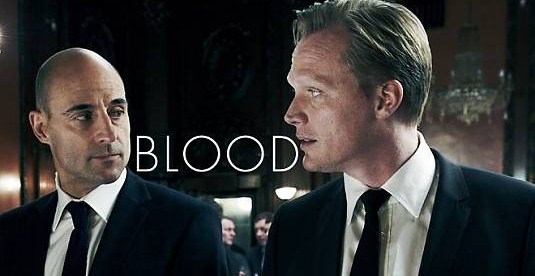 Blood is an upcoming psychological thriller directed by The Awakening helmer Nick Murphy. Definitely worth your full attention – that's exactly why we're here to share the latest trailer and pics from the whole thing, hope you'll like it. Check it out, and remember: you can't bury the truth… [jwplayer mediaid="151721″] Murphy directed the whole thing from a script written by Bill Gallagher, which revolves around two brothers, Joe and Chrissie Fairburn, who collapse under the weight of their father's shadow.
Desperate to fill their father's shoes, they commit the ultimate crime, which turns their lives into a downward spiral of guilt and paranoia.
Blood stars Paul Bettany as Joe, Stephen Graham as Chrissie, Brian Cox as their father and Mark Strong as their police force colleague Robert.
Here's the official synopsis:
When police discover a young girl brutally murdered, brothers Joe and Chrissie join their supervisor Robert to investigate main suspect Jason Buliegh, a local sex offender and social outcast. Forced to release Jason from police custody, the Fairburns take matters into their own hands in an attempt to coerce a confession. All the while, Joe and Chrissie's father Lenny Fairburns, the former chief of police, remains in the car, a quiet spectator to the fatal tragedy that begins to tear his sons apart. Unspoken secrets and unvoiced suspicions drive the ominous suspense as Joe spirals into an obsessive confrontation between crimes of the present and crimes of the past.
Blood hits U.K. theaters and VOD on May 31st, and will be released on Blu-ray & DVD on June 10th, 2013. Let us know what you think about this trailer & stay tuned!