Movie News
Brad Pitt linked to Homer's epic "The Odyssey"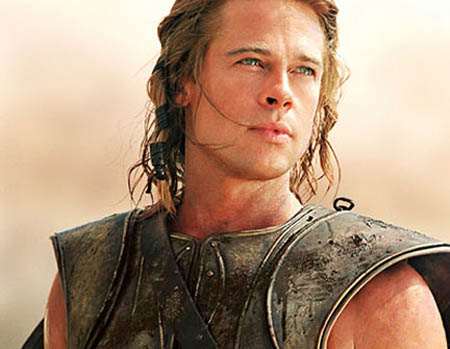 Warner Bros are working on a movie adaptation of Homer's epic poem "The Odyssey" after turning Homer's "The Iliad" into the 2004 film "Troy."
"The Iliad" was the basis for the 2004 film "Troy," which was directed by Wolfgang Petersen and saw Brad Pitt played Achilles.
"The Odyssey" follows on from "The Iliad" and tells of Odysseus's exploits on his ten-year journey home from war – after he declines to become a god – to his wife Penelope and son Telemachus.
Warner Bros has quietly set up "The Odyssey," and the early hope is that Pitt will star and George Miller will direct, with Pitt's Plan B producing.
Their intention is to transfer "The Odyssey" to a futuristic setting in outer space.
Pitt will next be seen in the David Fincher-directed "The Curious Case of Benjamin Button" and the Terrence Malick-directed "Tree of Life." He just began shooting the Quentin Tarantino-directed "Inglourious Basterds."
George Miller remains attached to direct "Justice League."