Movie News
Brad Pitt to Star in David O. Russell's The Mission?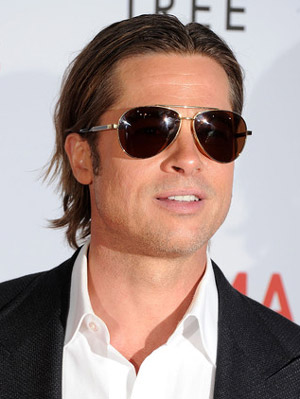 David O. Russell is currently in dilemma – what to do next? Maleficent maybe? Or, perhaps Uncharted: Drake's Fortune? Or, something completely different? The Mission?
What the hell is that? Well, it's another Hollywood military rescue story, and if you're fan of these kind of stories, then I'm sure you'll love the idea of seeing Brad Pitt in an uniform?
Well, first of all, nothing is official at this moment. Apparently Warner Bros Studio is trying to get Brad Pitt to star in The Mission, while O. Russell is reportedly considering directing the whole thing.
At this moment we know that Peter Landesman is responsible for The Mission script, and that the movie is actually based on the six-year military rescue operation planned by American and Columbian agents to free 15 hostages from the Revolutionary Armed Forces of Columbia or better known as FARC.
Thanks to Deadline, we also know that the 2008 hostage rescue called Operation Jaque involved Columbian intelligence agents disguised as journalists and Red Cross workers in a helicopter rescue.
They tricked FARC in releasing the hostages thinking they were being transferred to another location. From the fifteen rescued hostages, three American military contractors and former Columbian presidential candidate Ingrid Betancourt were rescued during this mission.
Well, ok, this sounds interesting, but we'll definitely have to wait for some confirmation.
I mean, we all know that O. Russell is occupied with that The Silver Linings Playbook project, while Pitt is currently busy with shooting Marc Forster's World War Z.
As usual, we'll let you know, so make sure you stay tuned!