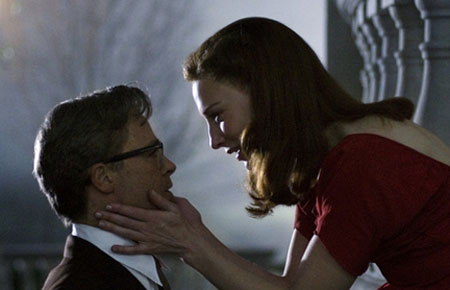 Take a look at the new photos from "The Curious Case of Benjamin Button" directed by David Fincher. The movie is adapted from the classic 1920s story by F. Scott Fitzgerald.
The movie features Benjamin Button, played by Brad Pitt, as old man who physically ages backward – ages in reverse until he becomes a baby and then finally vanishes from the earth. At age 50, he falls in love with a 30-year-old woman, Cate Blanchett. And then must come to terms with the relationship as they literally grow in opposite directions.
The movie also stars Tilda Swinton, Taraji P. Henson, Jason Flemyng, Elias Koteas and Julia Ormond.
"The Curious Case of Benjamin Button" will hit theaters on December 25, 2008.