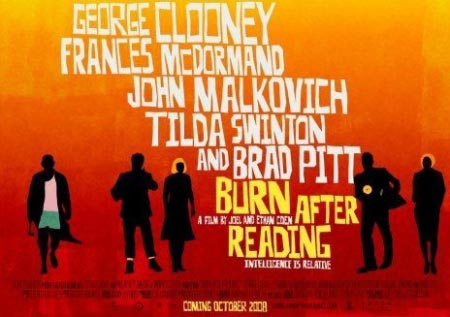 Brand new poster for highly awaited Coen brothers' new movie "Burn After Reading" has been released.
Written and directed by the
Coen brothers
, this new dark-spy comedy stars Academy Award nominee
John Malkovich
as an ousted CIA official whose memoir accidentally falls into the hands of two unwise gym employees (
Brad Pitt
and
Frances McDormand
) intent on exploiting their find. The film also features
George Clooney, Tilda Swinton
and
Richard Jenkins
. "Burn After Reading" will premiere at the 2008
Venice International Film Festival
before arriving in theaters on September 12th.