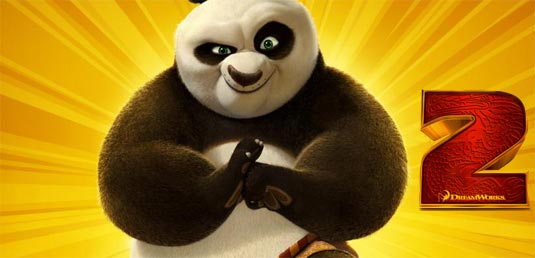 DreamWorks has unveiled the full-length trailer and new  poster for Kung Fu Panda 2.
In Kung Fu Panda sequel, Po's new life as The Dragon Warrior is threatened by the emergence of a formidable villain, who plans to use a secret, unstoppable weapon to conquer China and destroy kung fu. To stop this, Po must look to his past and uncover the secrets of his mysterious origins; only then will he be able to unlock the strength he needs to succeed.
Directed by Jennifer Yuh Nelson (Spawn TV series), Kung Fu Panda 2 opens on May 26th and is voiced by Jack Black, Angelina Jolie, Dustin Hoffman, Jackie Chan, Seth Rogen, Lucy Liu, David Cross, James Hong, Gary Oldman, Michelle Yeoh, Jean-Claude Van Damme and Victor Garber.
Kung Fu Panda 2 Poster