Movie News
Brett Ratner to direct 'The Incredible Shrinking Man'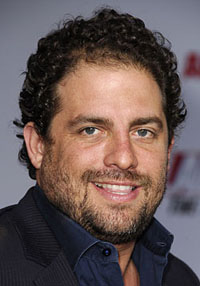 Brett Ratner is in talks to helm the new big-screen adaptation of 'The Incredible Shrinking Man.'
The film, starring Eddie Murphy, is a remake of the 1957 sci-fi classic based on the bestselling novel by Richard Matheson.
Ratner will take a comedic approach to the story, which revolves around a Las Vegas magician who starts shrinking after being put under a spell.
He must find a way to reverse the spell before he disappears.
Pete Segal and White Chicks director Keenen Ivory Wayans were previously attached to the Universal project.
Scott Carey has shrunk to the stature where he is lost and long forgotten by his wife, his brother, his daughter, and possibly the world around him that he use to belong after getting himself trapped in the basement of his own house. And throughout his daily routine, he struggles another day trying to survive the prison and life as the insect he has become and only dread to the lurking of another hostile threat that awaits to consume him. While at the same time, he recounts the long memories of how his life changed from the beginning and only awaits for what will become his eventual end when he'll finally shrink away out of his absolute existence from the world he once known.
Ratner (X-Men: The Last Stand, Red Dragon, Rush Hour) is currently filming one of 12 segments for anthology film 'New York, I Love You.'