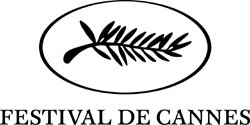 + UPDATE
The official selection for the 61st edition of the Cannes Film Festival (May 14-25) will be unveiled on Wednesday April 23, in the late morning, at the traditional press conference and rumours are circulating about the 2008 Palme d'Or contenders.
With just four days left before fest topper Thierry Fremaux is due to announce the lineup for the Cannes Film Festival (May 14-28).
The list is subject to change, as Thierry Frémeaux's team have still to evaluate numerous films that are scarcely completed.
The International Critics' Week (SIC) will thus be the first to unveil its programme on Monday April 21, followed by the Directors' Fortnight on Tuesday April 22.
On the same day, there will be a screening of Olivier Jahan's documentary 40×15 (co-produced by MK2 and France 4), which retraces the history of the Cannes sidebar and includes interviews with around 30 filmmakers (including Michael Haneke, Stephen Frears, Théo Angelopoulos, Atom Egoyan).
One certainty is that the Hollywood presence will be significantly reduced from 2007 – "No Country for Old Men," "Zodiac," "Paranoid Park" and "Death Proof".
At the moment, the only US competition entry is Charlie Kaufman's directorial debut, "Synecdoche, New York," in which Philip Seymour Hoffman plays a theater director.
Joining the previously announced "Indiana Jones and the Kingdom of the Crystal Skull" in a special noncompeting premiere, on May 18, slot will be DreamWorks Animation's "Kung Fu Panda," starring Jack Black and directed by Mark Osborne and John Stevenson. Film bows May 15.
UPDATE 18/05
'Indiana Jones And The Kingdom Of The Crystal Skull' First Reviews
Clint Eastwood's film "The Changeling", starring Angelina Jolie as a woman searching for her missing son in 1920s Los Angeles and "Synechdoche, New York," screenwriter Charlie Kaufman's directorial debut.joins a competition list.
Steven Soderbergh, who took the top Cannes award in 1989 for "Sex, Lies and Videotape", won a race against time to complete his four-hour epic "Che", on the life of the revolutionary Ernesto "Che" Guevara in time for the festival.
Unlike last year, when so many top directors had films in Cannes, the timing of the production cycle seems not to be working entirely to the American filmmakers.
Hollywood will also be repped on closing night with Barry Levinson's "What Just Happened," an industry insider tale starring Robert De Niro.
After its debut at the Sundance Film Festival, the Hollywood satire "What Just Happened?" will get a second chance at Cannes – closing night, but we are not sure yet because organizers said they would announce the movies that open and close the festival in a few days.
Robert De Niro stars an embattled Hollywood producer whose life falls apart during one turbulent week. In a life-imitating-art turn, the film's climactic scene takes place at the Cannes Film Festival, with the producer's fictional movie-within-a-movie opening the event.
"What Just Happened?" also stars Catherine Keener as a tough-as-nails studio chief and features a number of stars, including Sean Penn and Bruce Willis, playing themselves in self-parodying roles. Barry Levinson directs from an adaptation of "Into the Wild" producer Art Linson's memoir.
The film generated strong buzz going into January's Sundance Film Festival, and was expected to sell for a significant seven-figure sum. But the movie received a mixed critical.
Steven Soderbergh's inclusion looks like a last-minute decision. He competes with two pic "Che" bio – "The Argentine" and "Guerrilla"
UPDATE – Batch of photos from Steven Soderbergh's 'Guerrilla' / 'Che', Benicio del Toro as Che and Demián Bichir as Fidel Castro.
Woody Allen's "Vicky Cristina Barcelona" was also widely expected to make its international splash in Cannes.
UPDATE – 'Vicky Cristina Barcelona' Trailer!
UPDATE 05/18 – Vicky Cristina Barcelona Reviews
On the other hand, numerous familiar names will be on hand with new works:

Belgian brothers Luc and Jean-Pierre Dardenne vie for their third Palme d'Or with young woman drama 'The Silence of Lorna.'
The French competition titles are always the last to be decided, but two to be counted on are:
Arnaud Desplechin returns with 'Un Conte de noel' (A Christmas Tale), a family drama with a star-studded French cast led by Catherine Deneuve, Mathieu Amalric and Chiara Mastroianni
Philippe Garrel's "La Frontiere de l'aube."
Brazilian director Walter Salles ("The Motorcycle Diaries") is showing 'Linha de Passe,' the story of brothers trying to scrape their way out of poverty. 'Linha de Passe' is an urban road movie, mostly set in Sao Paulo's high-rise hell, about four soccer star wannabe brothers.
Fernando Meirelles' 'Blindness' also from Brazil.
UPDATE!
05/16 – Blindness Reviews
'Blindness' Clip 3 / 'Blindnes' Premiere 05/15/2008 Cannes Film Festival Photo Gallery
Atom Egoyan returns with "Adoration" toplining Scott Speedman and Rachel Blanchard – Canada
Jia Zhangke, one of the leading figures in the new generation of Chinese cinema, will be showing "24 City", his latest examination of the upheavals caused by China's rapid economic expansion.
Zhangke's "24 City" may well be the only major Chinese film at Cannes. That has a lot to do with a current bottleneck in the Chinese censorship process, which includes authorizing overseas travel.
Germany's Wim Wenders, who won the Palme d'Or for his 1984 movie, "Paris, Texas," is to screen "The Palermo Shooting," a romantic thriller with a multilingual, multinational cast, Dennis Hopper, Giovanna Mezzogiorno and Milla Jovovich.
Another Cannes favorite, Turkish vanguard auteur Nuri Bilge Ceylan returns with "Üc Maymun (Three Monkeys)".
The Israeli industry's been buzzing for months, for instance, about Ari Folman's Competish entry, 'Waltz With Bashir,' an animated feature about Israel's 1982 invasion of Lebanon.
Other Palme d'Or contenders who are hardly household names are Hungary's Kornel Mundruczo, with "Delta," an incest-themed village drama. The film is freely adapted from Shakespeare's Hamlet and Euripide's Electra.
Two films also add a flavor of Italy's tangled political scene
"Gomorra", Matteo Garrone's depiction of the Camorra, the Naples version of the mafia.
Paolo Sorrentino's "Il Divo", on the great survivor of Italian politics, Giulio Andreotti.
Tamil-language, father-son and body piercing drama "My Magic," from Singapore's top-ranking auteur, Eric Khoo, his first film in Competition.
Prolific, but still relatively new to the scene, Philippine director Brillante Mendoza also sees a promotion, with his latest, "Serbis," in Competition.
Other directors new to Competition are two Argentinians.
Argentina's Lucrecia Martel makes her debut at Cannes with "La Mujer Sin Cabeza (The Woman Without a Head)," which explores the psychology of a woman after she hits and kills a dog with her car and Pablo Trapero with "Leonera," which is generating good buzz.
The field from Asia looks very thin this year. One of the very few contenders will be Cambodian helmer Rithy Panh's "Un Barrage contre le Pacifique" (The Sea Wall), a part-French-financed family drama starring Isabelle Huppert and based on Marguerite Duras' novel, previously filmed in 1958 by Rene Clement as "This Angry Age."
The status of the films of several other big-name directors is uncertain going into the final weekend before the lineup's announcement.
The fest selection committee has yet to see:
–Theo Angelopoulos' "The Dust of Time," with Willem Dafoe, Harvey Keitel and Alexandra Maria Lara.
–Jia Zhangke's ""24 City"" – China
–South Korean helmer Kim Jee-woon's "The Good, the Bad, the Weird."
There are certain other films that look to end up possibly in competition, Un Certain Regard or special screenings:
– British Steve McQueen's 'Hunger'
–Abbas Kiarostami's experimental "Shirin," which consists of shots of women watching a movie.
–Vietnamese director Tran Anh Hung's "I Come With the Rain," with Josh Hartnett as an American private investigator in Hong Kong.
-Two films from Italy, Marco Tullio Giordana's "Sangue Pazzo" (Crazy Blood) and Paolo Sorrentino's "Il Divo".
–Mexican director Amat Escalante's U.S.-lensed "Los Bastardos".
–Lisandro Alonso's "Liverpool" from Argentina.
–Atom Egoyan's latest, "Adoration," toplining Scott Speedman and Rachel Blanchard –Canada
–Kiyoshi Kurosawa's "Tokyo Sonata" – Japan
–Singaporean helmer Eric Khoo's "My Magic".
–Icelandic auteur Baltasar Kormakur's "White Night Wedding".
Outside the main competition, two of sport's most charismatic but troubled champions feature in James Toback's "Tyson", a doc about the controversial former heavyweight boxer champion Mike Tyson, will play in Un Certain Regard, and Serbian director Emir Kusturica's treatment of soccer legend Diego Maradona in "Maradona".
Woody Allen's Spanish-set "Vicky Cristina Barcelona" will play in the same category, as will Serbian director Emir Kusturica's "Maradona," a documentary about Argentine soccer legend Diego Maradona. Kusturica has won the Palme d'Or, Cannes' top prize, twice, in 1985 and 1995.
Set for special screenings in the Official Selection are:
–James Toback's "Tyson" an up-close "encounter" with the boxer.
–Emir Kusturica's docu about soccer star Diego Maradona.
–Marina Zenovich's Sundance docu fave "Roman Polanski: Wanted and Desired" in its European preem.
-Also on the way is "Tokyo!," a trio of tales set in the Japanese capital and directed by Bong Joon-ho ("The Host"), Michel Gondry and Leos Carax.
UPDATE!
Unveiled Line – Up on April, 23 – HERE
Updated Final Line – Up, April, 29 – HERE
'Blindness', 'Gomorra', 'Il Divo', 'Leonera', '3 Monkeys' Trailers
Organizers said the 61st edition of the French Riviera festival will mark a shift in the spirit of the event, known for its mix of Hollywood blockbusters and small art-house films.
They said they'd pared down the offerings in the main competition from 22 last year to 20 this year and nixed some of the sideline events to put the spotlight back on cinema.
Though festival regular Quentin Tarantino ("Pulp Fiction") isn't presenting a new movie, the 1994 Palme d'Or laureate will give a master class on moviemaking to students and film buffs.
The competition jury is headed by Sean Penn and includes actors Natalie Portman, Sergio Castellitto and Alexandra Maria Lara and directors Rachid Bouchareb, Alfonso Cuaron and Apichatpong Weerasethakul.
The festival will open on May 14 with a yet to be announced opening film and will run through May 25.
The Palme d'Or and other awards will be announced May 25.