Cannes Film Festival
Cannes Film Festival Updated Competition Lineup / 'Blindness' opener and 'What Just Happened?' closer – confirmed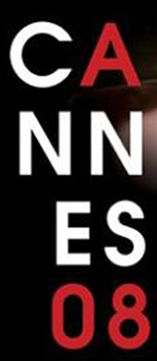 Fernando Meirelles' Blindness will open the Cannes Film Festival and will join the Competition line-up, it was confirmed today.
The film, about a city hit with a plague causing most of the population to go blind, was adapted by Don McKellar from the novel by Jose Saramago.
The cast is led by Julianne Moore, Mark Ruffalo, Danny Glover and Gael Garcia Bernal.
Last week, when the official line up was announced, many industry observers questioned why 'Blindness' had not been included.
Cannes has added two other titles to the Competition:
– Laurent Cantet's 'Entre Les Murs', based on the book by Francois Begaudeau, is the third French film in competition promised by Fremaux last Wednesday,
–James Gray's 'Two Lovers', starring Joaquin Phoenix and Gwyneth Paltrow.
'Two Lovers' is NYC romantic drama toplines Joaquin Phoenix as an aspiring photographer and Gwyneth Paltrow as the attractive girl next door.
The main competition jury has added two members – French actress Jeanne Balibar ("Va savoir") and Iranian author-director Marjane Satrapi – under the presidency of Sean Penn.
Satrapi took the Jury Prize at Cannes last year for her 'Persepolis'.
Finally, the festival announced that Barry Levinson's 'What Just Happened?' will be the event's closing night film.
Updated competition line-up (22 films)
Laurent Cantet – Entre Les Murs (France)
Nuri Bilge Ceylan – Three Monkeys (Turkey-France-Italy)
Jean-Pierre & Luc Dardenne – Le Silence De Lorna (Belgium-France-Italy-Germany)
Arnaud Desplechin – A Christmas Story (France)
Clint Eastwood – Changeling (US)
Atom Egoyan – Adoration (Canada)
Ari Folman – Waltz With Bashir ( Israel-France-Germany )
Philippe Garrel – La Frontiere De L'Aube ( France )
Matteo Garrone – Gomorra ( Italy )
James Gray – Two Lovers (US)
Charlie Kaufman – Synecdoche, New York (US)
Eric Khoo – My Magic (Singapore)
Lucretia Martel – La Mujer Sin Cabeza (Argentina-Spain)
Brillante Mendoza – Serbis (The Philippines)
Fernando Meirelles – Blindness (Brazil)
Kornel Mondruczo – Delta (Hungary-Germany)
Walter Salles & Daniela Thomas – Linha De Passe (Brazil)
Paolo Sorrentino – Il Divo (Italy)
Pablo Trapero – Leonera (Argentina-South Korea)
Wim Wenders – The Palermo Shooting (Germany-Italy)
Jia Zhangke – 24 City (China )
Steven Soderbergh – Che (US-Spain-France)