Good news arrived for Turkish cinema this week when Turkish director
Nuri Bilge Ceylan
was included alongside
Clint Eastwood, Steven Soderbergh
and
Wim Wenders
in the competition for this year's grand
Palme d'Or
prize at the
61st Cannes Film Festival
.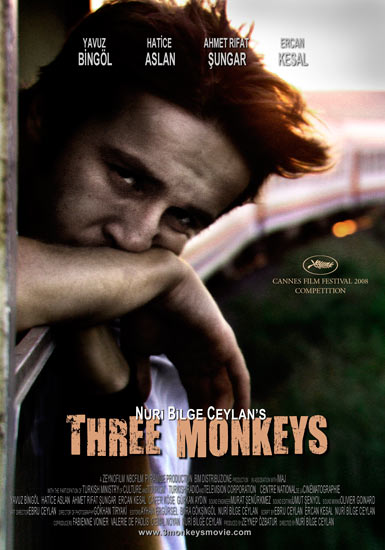 Ceylan might have visited Cannes more than his hometown since the beginning of his impressive career, having won both the Grand Jury and
Fipresci
prizes during the last five years. Ceylan's first visit to the Cannes Film Festival was in 1995 when his first black and white short film, '
Koza
' (Cocoon), was screened at the festival. His film '
Uzak
' (Distant) won the Grand Jury and the Best Actor prizes in 2003, while his film '
İklimler
' (Climates) won the Fipresci Movie Critics award two years ago. Better known among highbrow cinephiles in Turkey and Europe than the mainstream Turkish audience, the Turkish auteur received his Grand Jury award from
Sting
in 2003, with the music legend putting his name next to celebrated filmmakers
Fellini, Tarkowski, Von Trier
, and
Angelopoulos
. Nuri Bilge Ceylan, originally a photographer, is a true auteur with his unique minimalist style, themes of alienation and strong autobiographical elements predominant in all of his films. Ceylan's cinema is not for those who view cinema as a form of entertainment, but for festival-followers who revere art-house filmmaking. Ceylan's films reflect his other identity as a photographer, with landscape photography drawing viewers into stillness, long sequences with amateur actors and minimum dialogue. His films are minimalist, in the truest sense of the word. The strong autobiographical elements reflect the alienation of the individual in modern world, existential angst in the face of change, monotony as opposed to constant movement and the power of small details in everyday life. It's not the easiest thing to engage in Ceylan's movies. More than following the story, one need to immerse oneself in the still world of Ceylan's rural landscape or decaying big cities. Ceylan is not a big fan of visual or sound effects, dubbing, or even musical score. That's one of the occasional critiques of his films. But he's not one to give in to popular demand, or to high audience numbers. He has stories to tell. Or perhaps he has emotions to reflect. He's often compared to another auteur, Iranian director
Abbas Kiarostami
, with his awe of grand rural landscapes, child protagonists and themes on existential angst. A quick look at the names of Ceylan's movies would actually give an accurate picture of his filmmaking:
'Cocoon', 'Small Town', 'Clouds of May'
(direct translation from Turkish would be Anguish or Boredom of May),
'Distant'
and '
Climates'
. His debut feature film is '
Kasaba
,' and the second '
Mayıs Sıkıntısı
,' both premiered at the
Berlin Film Festival
. Ceylan's most recent film prior to now, 'İklimler,' features Ceylan and his real life wife, Ebru Ceylan, as a troubled couple whose marriage is falling apart.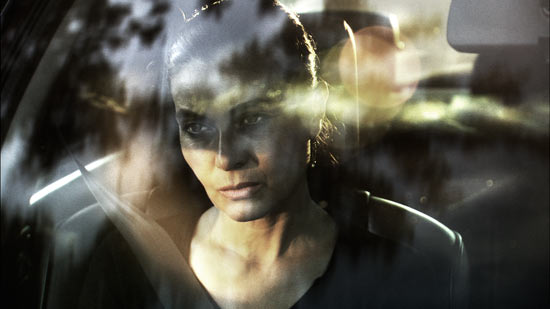 As for the recent '
Üç Maymun
,' which will compete in Cannes, we know that it's a family tragedy, starring his wife, Ebru, once again and famous Turkish singer Yavuz Bingöl. If Ceylan's filmography really shows that things can only get better, the Turkish-French-Italian joint production might yet again make Turkish cinephiles proud. You can find the trailer, photos and more about Ceylan's work at 
Nuri Bilge Ceylan official site
"A family dislocated when small failings blow up into extravagant lies battles against the odds to stay together by covering up the truth… In order to avoid hardship and responsibilities that would otherwise be impossible to endure, the family chooses to ignore the truth, not to see, hear or talk about it. But does playing "Three Monkeys" invalidate the truth of its existence?"