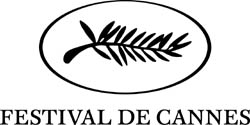 Unveiling the line-up for the 61st edition of the world's biggest film festival, which runs from May 14-25, organizers said there was a feeling that "a new cycle was beginning" after the widely hailed success of last year's event. "It won't have escaped you that the selection process was long, complicated and quite difficult," Thierry Fremaux, the festival's head, told a news conference that was delayed from an originally scheduled date last week.
IN COMPETITION:
"24 City," China, Jia Zhangke "Adoration," Canada, Atom Egoyan "Changeling," U.S., Clint Eastwood "Che" ("The Argentine," "Guerrilla,") Spain, Steven Soderbergh "Un Conte de noel," France, Arnaud Desplechin "Üc Maymun (Three Monkeys)," Turkey, Nuri Bilge Ceylan "Delta," Germany-Hungary, Kornel Mundruczo "Il Divo," Paolo Sorrentino, Italy "Gomorra," Italy, Matteo Garrone "La Frontiere de l'aube," France, Philippe Garrel "Leonera," Argentina-South Korea, Pablo Trapero "Linha de Passe," Brazil, Walter Salles, Daniela Thomas "La Mujer sin cabeza," Argentina, Lucrecia Martel "My Magic," Singapore, Eric Khoo "The Palermo Shooting," Germany, Wim Wenders "Serbis," Philippines, Brillante Mendoza "The Silence of Lorna," U.K.-France, Jean-Pierre Dardenne, Luc Dardenne "Synecdoche, New York," U.S., Charlie Kaufman "Waltz With Bashir," Israel, Ari Folman
Clint Eastwood
's film "
The Changeling
", starring
Angelina Jolie
as a woman searching for her missing son in 1920s Los Angeles and "
Synechdoche, New York
," screenwriter
Charlie Kaufman
's directorial debut.joins a competition list.
Steven Soderbergh
, who took the top Cannes award in 1989 for "
Sex, Lies and Videotape
", won a race against time to complete his four-hour epic "
Che
", on the life of the revolutionary Ernesto "Che" Guevara in time for the festival. Steven Soderbergh's inclusion looks like a last-minute decision. He competes with two pic "Che" bio – "
The Argentine
" and "
Guerrilla
" As predicted,
Steven Spielberg
's "
Indiana Jones and the Kingdom of the Crystal Skull
" world preems down on the Croisette, possibly on Sunday May 18. It promises this fest's must-attend, highest-glam event.
Thierry Fremaux
, the festival's head said the presence of Steven Spielberg and the stars of "Indiana Jones and the Kingdom of the Crystal Skull", which will premiere outside the main competition, would ensure "a magnificent red carpet".
Harrison Ford, Cate Blanchett
and
George Lucas
are expected to join Spielberg on the steps outside the Palais des Festivals, guaranteeing the kinds of flashing cameras that add essential glamour to the festival's arthouse fare. Out-of-competition,
DreamWorks Animation
's "
Kung Fu Panda
," an adventure, comedic chop-soc tooner, promises another Hollywood red-carpet cavalcade. Also non-competing, as is
Woody Allen
's custom, is the Spain-shot "
Vicky Cristina Barcelona
." After its debut at the Sundance Film Festival, the Hollywood satire "
What Just Happened?
" will get a second chance at Cannes – closing night, but we are not sure yet because organizers said they would announce the movies that open and close the festival in a few days.
Robert De Niro
stars an embattled Hollywood producer whose life falls apart during one turbulent week. In a life-imitating-art turn, the film's climactic scene takes place at the Cannes Film Festival, with the producer's fictional movie-within-a-movie opening the event. "What Just Happened?" also stars
Catherine Keener
as a tough-as-nails studio chief and features a number of stars, including
Sean Penn
and
Bruce Willis
, playing themselves in self-parodying roles.
Barry Levinson
directs from an adaptation of "Into the Wild" producer
Art Linson
's memoir. The film generated strong buzz going into January's Sundance Film Festival, and was expected to sell for a significant seven-figure sum. But the movie received a mixed critical.
OUT OF COMPETITION:
"Indiana Jones and the Kingdom of the Crystal Skull," U.S., Steven Spielberg "Kung Fu Panda," U.S., Mark Osborne, John Stevenson "The Good, the Bad, the Weird," South Korea, Kim Jee-woon "Vicky Cristina Barcelona," U.S.-Spain, Woody Allen
The other Competition titles
of the 2008 Cannes Film Festival were announced today, with a Belgian, two French and two Italian films making the cut, as well as Mondruczo's Hungarian 'Delta' and Wim Wenders' European co-production 'The Palermo Shooting'. Only two French film will run in Competition this year, both from veteran directors: Arnaud Desplechin's 'Un conte de Noel' (A Christmas Story) and Philippe Garrel's 'La Frontiere de L'aube'. The French-language 'La silence de Lorna' from the Belgian Dardenne brothers will also play in Competition. Eight helmers are new to Competition, Thierry Fremaux announced, detailing the whole of Cannes Official Selection. Organizers said the 61st edition of the French Riviera festival will mark a shift in the spirit of the event, known for its mix of Hollywood blockbusters and small art-house films. They said they'd pared down the offerings in the main competition from 22 last year to 20 this year and nixed some of the sideline events to put the spotlight back on cinema.
-Belgian
brothers Luc and Jean-Pierre Dardenne vie for their third Palme d'Or with young woman drama 'The Silence of Lorna.'
-France
's Arnaud Desplechin returns with 'Un Conte de noel' (A Christmas Tale), a family drama with a star-studded French cast led by Catherine Deneuve and Mathieu Amalric. -The second
France
film in competition is "La Frontiere de l'aube," from indefatigable Nouvelle Vague auteur Philippe Garrel.
-Brazilian
director Walter Salles ("The Motorcycle Diaries") is showing 'Linha de Passe,' the story of brothers trying to scrape their way out of poverty. 'Linha de Passe' is an urban road movie, mostly set in Sao Paulo's high-rise hell, about four soccer star wannabe brothers. Director: Walter Salles, Daniela Thomas, Writers: Bráulio Mantovani, Walter Salles Starring: Vinícius de Oliveira, Ana Carolina Dias, Kaique Jesus Santos, José Geraldo Rodrigues, Joao Baldasserini -Atom Egoyan returns with "Adoration" toplining Scott Speedman and Rachel Blanchard –
Canada
-Jia Zhangke, one of the leading figures in the new generation of
Chinese
cinema, will be showing "24 City", his latest examination of the upheavals caused by China's rapid economic expansion. Zhangke's "24 City" may well be the only major Chinese film at Cannes. That has a lot to do with a current bottleneck in the Chinese censorship process, which includes authorizing overseas travel.
-Germany
's Wim Wenders, who won the Palme d'Or for his 1984 movie, "Paris, Texas," is to screen "The Palermo Shooting," a romantic thriller with a multilingual, multinational cast, Dennis Hopper, Giovanna Mezzogiorno and Milla Jovovich. -Another Cannes favorite,
Turkish
vanguard auteur Nuri Bilge Ceylan, famed for his aesthetic, contemplative dramas with 'Three Monkeys'. -The
Israeli
industry's been buzzing for months, for instance, about Ari Folman's Competish entry, 'Waltz With Bashir,' an animated feature about Israel's 1982 invasion of Lebanon. -Other Palme d'Or contenders who are hardly household names are
Hungary
's Kornel Mundruczo, with "Delta," an incest-themed village drama, Two films also add a flavor of
Italy
's tangled political scene -"Gomorra", Matteo Garrone's depiction of the Camorra, the Naples version of the mafia. An inside look at Italy's modern-day crime families. Based on a book by Roberto Saviano. Starring: Toni Servillo, Gianfelice Imparato -Paolo Sorrentino's "Il Divo", on the great survivor of Italian politics, Giulio Andreotti. 'Il Divo' from Italian director and writer Paolo Sorrentino, about Italian Prime Minister Giulio Andreotti, who has been elected to Parliament seven times since is was established in 1946, movie is based on true story, Starring: Toni Servillo, Anna Bonaiuto, Piera Degli Esposti, Paolo Graziosi, Giulio Bosetti, Michele Placido, Carlo Buccirosso, Fanny Ardant, Flavio Bucci -Tamil-language, father-son and body piercing drama "My Magic," from
Singapore
's top-ranking auteur, Eric Khoo, his first film in Competition. -Prolific, but still relatively new to the scene,
Philippine
director Brillante Mendoza also sees a promotion, with his latest, "Serbis," in Competition. Other directors new to Competition are two Argentinians.
-Argentina
's Lucrecia Martel makes her debut at Cannes with "La Mujer Sin Cabeza (The Woman Without a Head)," which explores the psychology of a woman after she hits and kills a dog with her car. Director: Lucrecia Martel Writer: Lucrecia Martel Starring: Inés Efron, María Vaner, María Onetto, Guillermo Arengo, César Bordón, Pía Uribelarrea, Alicia Muxo, Claudia Cantero, Daniel Genoud -"Leonera" (Argentina) Julia, a 25 year-old university student, two weeks pregnant, with no criminal record, is sent to prison. Julia murdered two men; one, the father of her child. This story addresses maternity, jail and Justice; confinement, guilt and solitude; but above all it deals with Julia and her son, Tomas, born inside an Argentinean prison. An incarcerated woman struggles to raise her son from prison. Director: Pablo Trapero Writers: Alejandro Fadel, Martín Mauregui Starring: Elli Medeiros, Martina Gusman
MIDNIGHT SCREENINGS:
"Maradona," Spain-France, Emir Kusturica "Surveillance," U.S., Jennifer Lynch "The Chaser," South Korea, Na Hong-jin
Though festival regular
Quentin Tarantino
("Pulp Fiction") isn't presenting a new movie, the 1994 Palme d'Or laureate will give a master class on moviemaking to students and film buffs. The competition jury is headed by Sean Penn and includes actors
Natalie Portman, Sergio Castellitto and Alexandra Maria Lara
and directors
Rachid Bouchareb, Alfonso Cuaron
and
Apichatpong Weerasethakul.
The Palme d'Or and other awards will be announced May 25. Outside the main competition, two of sport's most charismatic but troubled champions feature in
James Toback
's "
Tyson
", a doc about the controversial former heavyweight boxer champion Mike Tyson, will play in Un Certain Regard, and Serbian director
Emir Kusturica
's treatment of soccer legend Diego Maradona in "
Maradona
".
Woody Allen
's Spanish-set "
Vicky Cristina Barcelona
" will play in the same category, as will Serbian director Emir Kusturica's "Maradona," a documentary about Argentine soccer legend Diego Maradona. Kusturica has won the Palme d'Or, Cannes' top prize, twice, in 1985 and 1995.
SPECIAL SCREENNGS:
"Ashes of Time Redux," China, Wong Kar-wai "Of Time and the City," U.K., Terence Davies "Roman Polanski: Wanted and Desired," U.S.-U.K., Marina Zenovich "Sangue Pazzo" (Crazy Blood), Italy-France, Marco Tullio Giordana
SCREENING OF THE PRESIDENT OF THE JURY:
"The Third Wave," U.S., Alison Thompson
UN CERTAIN REGARD:
"A festa da menina morta," Brazil, Matheus Nachtergaele "Afterschool," Antonio Campos "De Ofrivilliga," Sweden, Ruben Ostlund "Je veux voir," France, Joana Hadjithomas, Khalil Joreige "Johnny Mad Dog," France, Jean-Stephane Sauvaire "La vie moderne (profiles paysans)", France, Raymond Depardon "Los Bastardos," Mexico, Amat Escalante "Milh handha al-bahr," (Salt of This Sea), Palestine, Annemarie Jacir "O' Horten," Norway-Germany, Bent Hamer "Soi Cowboy," Thomas Clay "Tin Che," (Parking), Chung Mong-Hong "Tokyo!," France, Japan, Bong Joon-ho, Michel Gondry, Leos Carax "Tokyo Sonata," Japan, Kiyoshi Kurosawa "Tulpan," Germany, Sergey Dvortsevoy "Tyson," U.S., James Toback "Versailles," France, Pierre Schoeller "Wendy and Lucy," U.S., Kelly Reichardt "Wolke 9" (Cloud Nine), Germany, Andreas Dresen "Yi ban haishui, yi ban huoyan," Fendou Liu
CINEFONDATION:
"Ba Yue Shi Wu," U.S., Jiang Xuan "Blind Spot," France, Johanna Bessiere, Cecile Dubois Herry, Simon Rouby, Nicolas Chauvelot, Olivier Clert, Yvon Jardel "Et dans mon coeur, j'emporterai…," Belgium, Yoon Sung-A "Forbach," France, Claire Burger "Gata," Russia, Diana Mkrtchyan "Gestern in Eden," Germany, Jan Speckenbach "Himnon" (Anthem), Israel, Elad Keidan "Illusion Dwellers," U.K., Rob Ellender "Interior. Scara de bloc," Romania, Ciprian Alexandrescu "Kestomerkitsijat," Finland, Juho Kuosmanen "The Maid," U.S., Heidi Saman "Naus," Czech Republic, Lukas Glaser "O Som E O Resto," Brazil, Andre Lavaquial "El Reloj," Argentina, Marco Berger "Shtika" (Silence), Israel, Hadar Morag "Stop," South Korea, Park Jae-ok "This Is a Story About Ted and Alice," U.S., Teressa Tunney
SHORTS IN COMPETITION:
"411-Z," Hungary, Daniel Erdelyi "Buen Viaje" (Bon Voyage), Javier Palleiro, Guillermo Rocamora "De Moins en Moins," France, Melanie Laurent "El Deseo" (The Desire), Mexico, Marie Benito "Jerrycan," Australia, Julius Avery "Love You More," U.K., Sam Taylor Wood "Megatron," Romania, Marian Crisan "My Rabbit Hoppy," Australia, Anthony Lucas "Smafuglar," Iceland, Runar Runarsson
The festival will open on May 14 with a yet to be announced opening film and will run through May 25.