Movie News
Bruce Willis and Danny Trejo Join Violet and Daisy
Violet and Daisy, directorial debut for Precious screenwriter Geoffrey Fletcher, has already been described as "Thelma & Louise meets Superbad with a helping of Pulp Ficton."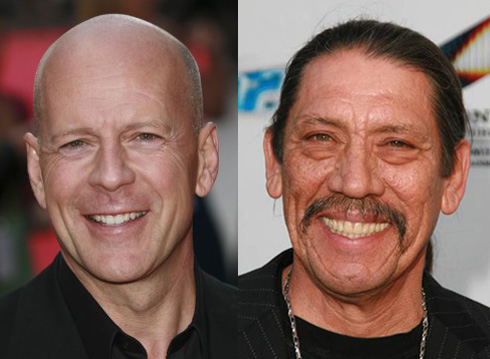 Now that sounds quite interesting, especially when we know that the movie already stars Carey Mulligan and Saoirse Ronan.
But today, we're here to report that Bruce Willis and Danny Trejo are in talks to join the project as well.
Unfortunately, not much is known about the plot of the film at this moment. Except the above mentioned description of course, and the rumors that there will be "plenty of girl power and action."
Fletcher will direct the film from his own script, and the movie will start shooting sometime this fall.
In the meanwhile, let us remind you that you can next see Trejo playing the titular character in the Robert Rodriguez-directed Machete, which hits theaters on September 3rd, while Willis stars in the spy thriller Red alongside Morgan Freeman, Helen Mirren and John Malkovich. The movie opens October 15th, 2010.
As usual, we'll keep you updated!