Wait a minute:
MILF
? No, no, wait again, it's not what you think!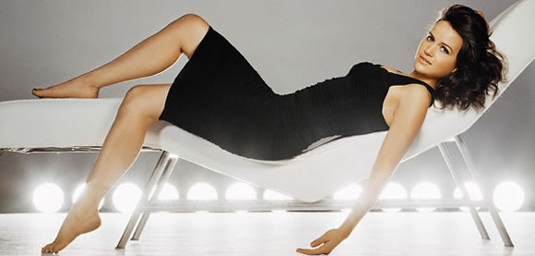 This time, we're here to talk about the project
Mothers I'd Like to Fight
, and to report that
Watchmen
and
Sin City
star, lovely
Carla Gugino
, is in talks to play a "feisty mum" in new
Franck Khalfoun
's action movie that is actualy: "… a revenge story about a woman who, recently released from prison, returns to the streets to take care of some unfinished business." As you already guess, Gugino will play the lead role, and that's not a surprise, since we all know that "tough-chick" characters are almost perfect for her. She previously played Silk Spectre in Zack Snyder's Watchmen and inherited Jennifer Lopez's Out of Sight role for ABC's spin-off "Karen Sisco." The movie will be directed by Franck Khalfoun, and produced by the Piranha 3D director
Alex Aja
. At this moment that's all we know about this interesting project. And, for all Gugino's fans out there, she next stars in
Fater
alongside
Dwayne Johnson
, and she's also set to star in
Sucker Punch
an action movie about a young woman who must fight her way out of a mental institution overseen by Gugino.