Movie News
Jumper 2 Starring Hayden Christensen Is in the Works
Just in case you were wondering if
Doug Liman
's 2008 film
Jumper
will ever get the sequel, we're here today to answer that question. And, the answer is – yes.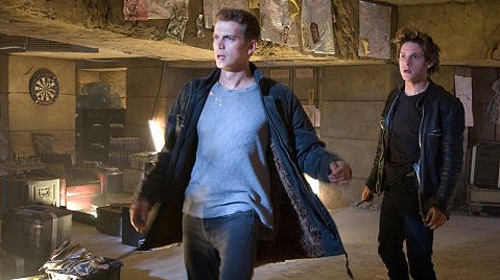 A sequel is being actively discussed, or, at least, that's what the Jumper star
Hayden Christensen
, explained in a recent interview with
MTV
. Check out what he had to say about the whole thing: "We're talking about it right now actually. Where could the story go? Hopefully somewhere a little darker. I think there's a lot you can do with it. It was sort of set up in a way it's gonna be mother hunting son and possibly even maybe sister hunting brother. We're talking about it, trying to figure it out." Let us just remind you that this sci-fi action film starred Hayden Christensen as a teleporter and
Samuel L. Jackson
as the man hunting him down. It was a quite modest hit when it arrived in February of 2008. At this moment we have no idea if Samuel L. Jackson would also reprise his role. But, as usual, we'll keep you updated!