Movie News
Bruce Willis Eyes Lead in DEATH WISH Remake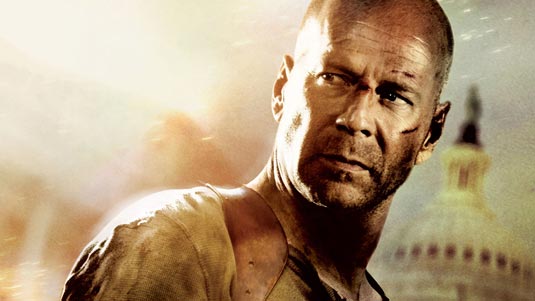 Is Bruce Willis the new Charles Bronson? The Die Hard star is reportedly coveting the lead role in Paramount and MGM's remake of Death Wish. But not everyone wants Willis to star in the film. According to Deadline, director Joe Carnahan has dropped out of the project because he didn't agree with that choice. Carnahan later tweeted,
"You stick to your guns. You walk what you talk and you only make the things and do the work you love and believe in."
The filmmaker had previously tweeted that his film won't be a remake of the 1974 movie that starred Charles Bronson, but rather
"a re-imagining of the book [by Brian Garfield] and set in present day Los Angeles. The L.A. of Collateral. … It's on buses, cabs, metro trains. I want to show an unseen version of L.A. L.A. on foot. Prowling. Hunting. The vast emptiness of downtown."
The 1974 original was directed by Michael Winner and starred Charles Bronson as a liberal Manhattan architect who goes on a killing spree against the city's criminals after his wife and daughter are brutally attacked. It was a cultural phenomenon, and spawned a series of sequels. The first rumors about a remake surfaced a few years ago when Sylvester Stallone was attached to star.