Movie News
Bryan Cranston Sought for a Role in Zombie Thriller World War Z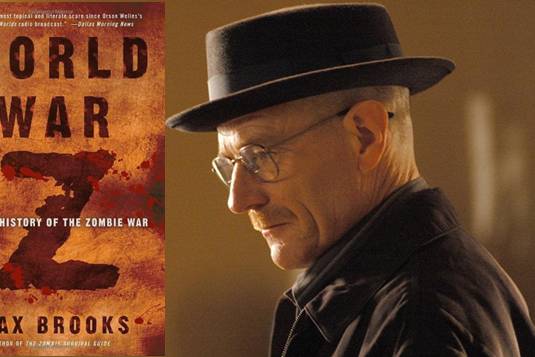 Bryan Cranston aka Walter White in the AMC drama series Breaking Bad, is in talks for a little, but flashy role in post-apocalyptic zombie thriller World War Z. World War Z is a big-screen adaptation of Max Brooks' 2006 post-apocalyptic horror novel, 'World War Z: An Oral History of the Zombie War,' in which a U.N. representative conducts in-person interviews with survivors of the great zombie war which almost totally wiped out mankind. Brooks made the novel as realistic as possible. Therefore, he said:
Everything in World War Z (as inThe Zombie Survival Guide) is based in reality… well, except the zombies. But seriously, everything else in the book is either taken from reality or 100% real. The technology, politics, economics, culture, military tactics… it was a LOT of homework.
Marc Forster is helming the film for Paramount. Forster is quite an eclectic filmmaker, and it will be interesting to see how he will handle such a challenging issue. Screenplay is rewritten by Matthew Michael Carnahan. Brad Pitt is playing a U.N. researcher. If Cranston signs on, he won't be the only famous AMC network star appearing along Pitt in Forster's World War Z feature since Mireille Enos of The Killing and James Badge Dale from the now cancelled AMC TV series Rubicon are also added to World War Z. Well, Game Of Thrones star Elyes Gabel also stars. 2012 is going to be a big year for Cranston because he does have a full slate of movies coming up such as Drive, Contagion, Red Tails, John Carter, Rock Of Ages, Total Recall and Argo. Whew! World War Z is currently shooting and will be released sometimes in 2012. Check out photo from the set of World War Z – Brad Pitt has been shooting the zombie thriller in the seaside town of Falmouth in Cornwall, UK.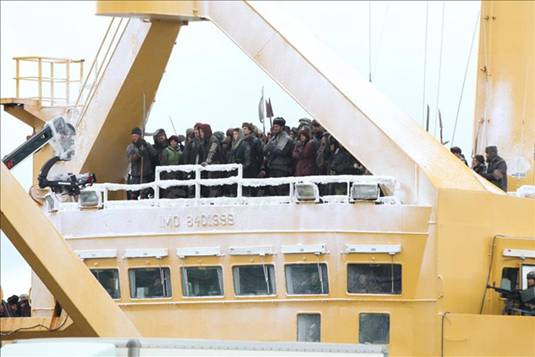 WWZ, Photo from the Set