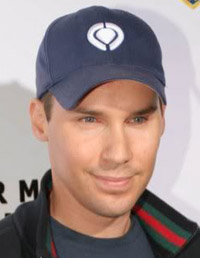 Bryan Singer ("The Usual Suspects," "X-Men," "X2," "Valkyrie") has admitted that he would like to make more X-Men films.
The Hollywood Reporter talked with Singer, who worked on the first two movies in the series, "X-Men" (2000), "X2" (2003), about return to the big screen X-Men franchise that he created.
"I'm still looking to possibly return to the X-Men franchise," he said. "I've been talking to Fox about it. I love Hugh Jackman. I love the cast."
Singer added that he likes working on science fiction films because they teach the audience about mankind.
"[I like to] trick audiences into thinking they're seeing fireworks, but they're learning about themselves and listening to what I have to say," he explained. "The excitement about working in science fiction and fantasy is… the stories, if they are good, are about the human condition."
"I'd "love to return to that universe," meaning the comic book universe, Singer added.
Singer was recently confirmed as the director of upcoming film "Jack The Giant Killer" and "Excalibur."