Movie News
Bryan Singer's JACK THE GIANT SLAYER Delayed?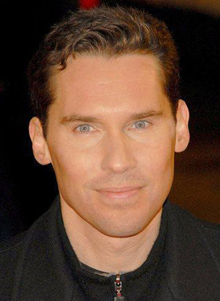 Jack the Giant Slayer
, New Line Cinema's and Legendary Pictures' project has delayed its start date from this summer to February 2011. Can you already guess why? Yeah, to allow more time for visual effects, of course. So, the upcoming
Bryan Singer
's movie was to shoot in England this summer, but now looks that Singer is taking pre-visualization work to painstaking lengths in order to properly realize his vision for the film… And what do we know about this story?
Jack the Giant Slayer
will follow "a young farmer Jack, the hero who must lead a dangerous expedition to the kingdom of giants in hope of rescuing a princess." So, if you're still wondering what's there to pre-visualize, let's just add that Singer wants to direct "more naturalistic performances and capture the scale of the film prior to effects being finalized," or if you prefer kind of official explanation: "One reason given for the delay is more time was needed to figure out visual effects. The movie is effects-intensive, and Singer is planning on previz-ing the movie from start to finish, and will use a process that will allow him to see the giants in-camera as the actors play opposite them." That sounds just fine, and could well pay off in the end. On the other hand, we had a chance to hear that Singer has met with
Aaron Johnson
(Kick-Ass star) and
Andrew Garfield
(The Imaginarium of Doctor Parnassus) to play the project's young farmer Jack, although no casting decisions had been made yet. We are expecting more details about
Jack the Giant Slayer
, so make sure you stay with us!