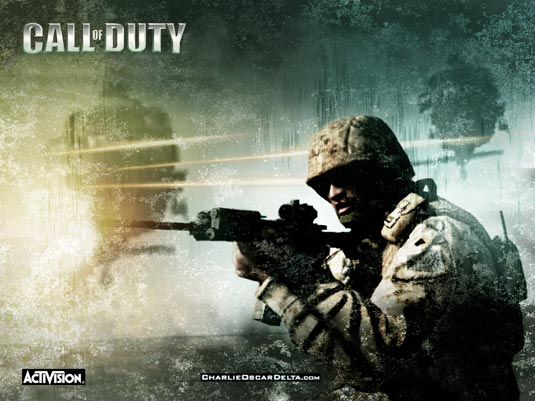 Video games
Call to Duty
,
World of Warcraft
and
Guitar Hero
are lining up to be turned into films. According to
THR
, publisher Activision has been been holding discussions about bringing the first-person shooter to the big screen. "They are being talked about for the big screen," said one person with knowledge of the details. Activision Blizzard CEO Bobby Kotick wouldn't comment on the status of a "Warcraft" movie or speculation that "Duty" would also become a film. The Call of Duty series so far has five installments, four set in World War II and one in the present day. The first-person-shooters allow you to play alone or in a multiplayer mode in different combat styles and battles.
Legendary Pictures
(300, The Dark Knight) is the company that holds the rights to World of Warcraft, but they haven't done much with it so far. It remains to be seen if they may be the ones interested in the Call of Duty license as well.
Call of Duty 4: Modern Warfare Trailer:
[youtube]http://www.youtube.com/watch?v=2JC3UMJ2It4[/youtube]
Call of Duty 5 World at War Trailer:
What would you like to see happen in a Call Of Duty movie?