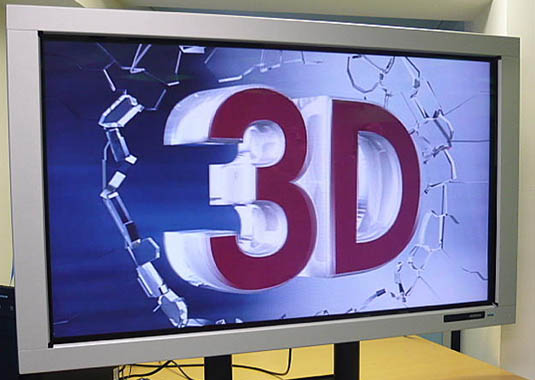 We're tired of this
3D
reports. We all hate it, but we still go and watch them? Then we should stop with 3D sarcasm, because it's our reality, and we can't do anything about it. And, on the other hand, Hollywood directors look like kids with some "magic" toy in their hands. E-v-e-r-y single day somebody is filming or converting some movie. Trust me, even I have a video tape back at home (no, not that kind of tape!) from my prom night that I think I should convert in 3D. And, I'm "happy" to hear that Marvel shares my interest in this trend too… So, looks like
Captain America
may be shot in 3D after all. Check this out! Marvel Studios President Kevin Feige admitted he and his team had considered converting the superhero sequel,
Iron Man 2
, into 3D after seeing the success of
Avatar
and
Alice in Wonderland
. Given the extensive demands of post-production on Iron Man 2, however, they concluded there simply wasn't enough time. With three Marvel movies in the works over the next two years, however, Feige hinted that 3D may be in the cards for some or all of them. "The team has been doing a lot of research into 3D processes, and we're looking at it on future films when we have the time," he said. "We will be doing it at some point." And,
Thor
is already in production, meaning it would have to be converted into 3D in post, but
Captain America: First Avenger
and
The Avengers
could potentially be filmed with 3D cameras. Booooring! Money, money, money! Enough of that gimmick thing! Like Super Hero in tight costume is not already gimmick guy? I don't want to watch every single movie in 3D! Ok, now some of you might say – well, who forces you? Like I have a choice? Comic book adaptation – 3D. Some love story – again in 3D. Horror? Well, of course, in 3D! And now, even Musketeers in 3D?
Stop saying that Avatar success is responsible for your lack of imagination and creativity, Hollywood!