Movie News
Captain America Sequel to Hit Theaters April 2014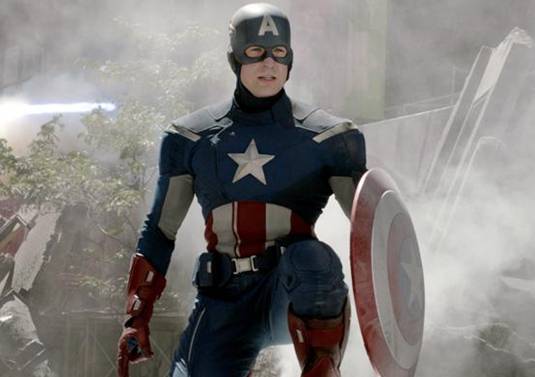 As we heard a few days ago, Marvel movie mania continues: actually, Disney and Marvel Studios have scheduled Captain America 2 for April 4th, 2014. Marvel fans will have The Avengers (May 4th, 2012), Iron Man 3 (May 3rd, 2013) and Thor 2 (November 15th, 2013) to keep them busy in the meantime. The current frontrunners are still inexpensive folks including F. Gary Gray (The Italian Job), George Nolfi (The Adjustment Bureau), and television directors Anthony and Joseph Russo (Community). While there is no official plot, Marvel provided this logline:
The second installment will pick-up where the highly anticipated Marvel's The Avengers (May 4, 2012) leaves off, as Steve Rogers continues his affiliation with Nick Fury and S.H.I.E.L.D and struggles to embrace his role in the modern world.
Chris Evans as the patriotic fighter for justice dressed in red, white and blue reprises his role as Captain America and we can probably expect to see more of Hayley Atwell (Peggy Carter), Tommy Lee Jones (Colonel Phillips), Dominic Cooper (Howard Stark), Derek Luke (Gabe Jones) and Neal McDonough (Dum Dum Dugan). So to assume, you can catch Cap, Fury, Hulk (Mark Ruffalo), Iron Man (Robert Downey Jr.), Thor (Chris Hemsworth), and the rest of the gang in Marvel's The Avengers, opening May 4th.