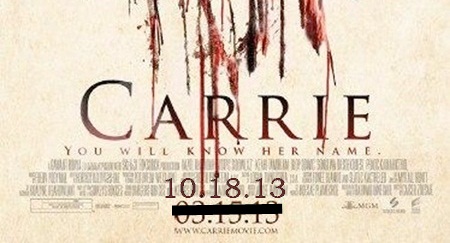 Sony/Screen Gems have pulled their upcoming reimagining of the classic horror tale about Carrie White from a March 15th opening date to the Halloween-friendly spot of October 18th, 2013.
Kimberly Peirce
's new take on Stephen King's classic
Carrie
will open against another
Julianne Moore
-led pic, The Seventh Son, and Luc Besson's Malavita. The highly anticipated remake of Brian De Palma's horror classics starring
Chloe Moretz
and Moore is, therefore, postponed seven months from its original date, while The Call, another thriller starring another young actress, Abigail Breslin will fill Carrie's spot on March 15th. Do you think there's trouble behind the scenes in post-production? The first
teaser trailer and poster
were unveiled back in October and a new poster with the old release date has emerged, featuring a different blood soaked image of the titular character after the iconic blood spill. Head inside to check out the new low-res poster (maybe a fan-made, but a pretty good one).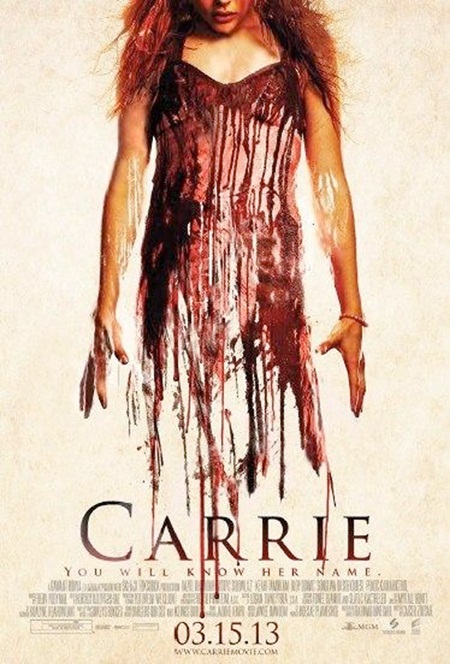 A reimagining of the classic horror tale about Carrie White (Chloë Grace Moretz), a shy girl outcast by her peers and sheltered by her deeply religious mother (Julianne Moore), who unleashes telekinetic terror on her small town after being pushed too far at her senior prom. Based on the best-selling novel by Stephen King, Carrie is directed by Kimberly Peirce with a screenplay by Roberto Aguirre-Sacasa.
Source:
The Film Stage