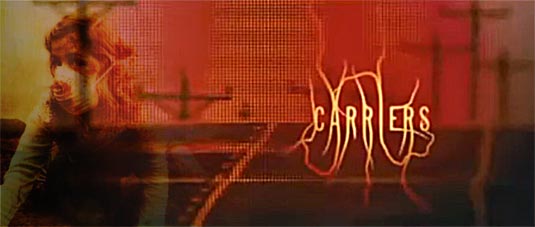 The second trailer for "
Carriers
" is now online.
Plot summary:
Four friends fleeing a viral pandemic on their way to a secluded beach in Mexico soon learn they are more dangerous than any virus. "Carriers" is directed by two Spanish brothers
Alex
and
David Pastor
. The film stars
Chris Pine, Lou Taylor Pucci, Piper Perabo
and
Emily VanCamp
. The new horror film has been in the works for the last three years. Paramount is finally releasing it in limited theaters starting on September 4th.